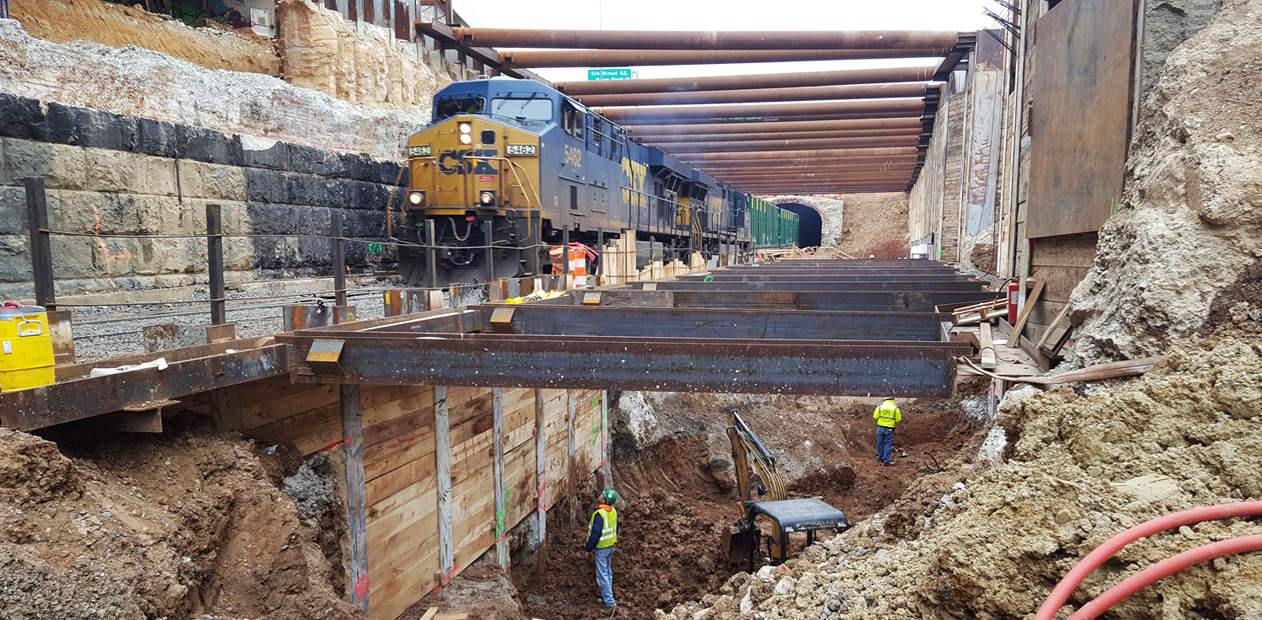 Virginia Avenue Tunnel
The CSX Virginia Avenue Tunnel is a key freight train line between ports, manufacturing centers, and consumer markets. The original tunnel was a single track, low height, brick-and-stone-lined-tunnel constructed c 1872, is being replaced with two tracks that meet economic, increased traffic, and current double stack container height standards. CSX replaced it with two new tunnels that are now tall enough to let double-stack intermodal freight trains through. Construction was completed in 2018. MRCE served on the design-build team that evaluated alternatives to rehabilitate the existing tunnel, made recommendations for the selected alternative, and completed the construction of the new tunnel.
Interesting Facts
• During construction, the original tunnel continued to carry trains without service disruption.
• The double-stack intermodal freight trains that can now run through the tunnel can carry twice as much freight as a single-stack train.