Earthquake Engineering
MRCE is at the forefront of the rapidly changing and growing technical fields of Earthquake Engineering and Engineering Seismology. Our seismic analysis experts have been involved in the development of seismic design criteria for various structures including skyscrapers, bridges, dams, hospitals, commercial buildings, and warehouses for more than 80 years. MRCE performs seismic testing for site characterization. Our expertise in advanced numerical modeling and seismic analysis, together with our unique capabilities in both field and laboratory seismic testing, enables us to address complex challenges in seismically active areas worldwide.
Site Characterization

Geotechnical site characterization and assessment of site response to earthquake ground motions is a crucial phase of seismic hazard analysis. Site characterization requires both field and laboratory investigations to identify soil dynamic properties and evaluate a potential hazard.

MRCE field and laboratory services supporting seismic site characterization include:

Borehole Logging
Downhole Seismic Testing
Crosshole Seismic Testing
Seismic Cone Penetration Test (SCPT)
Standard Penetration Test (SPT)
SPT Hammer Energy Measurement
Resonance Testing of Rock Core Specimens
Shear-Modulus Measurement in Laboratory Triaxial Test Specimens (Bender Element Method)

Engineering Seismology

Engineering seismology is principally concerned with evaluating and accurately defining seismic risk, uncertainty, and hazard for earthquake engineering evaluations of development sites.  Design rock ground motions are typically developed in a seismic hazard analysis.

MRCE engineering seismology services include:

Seismic Source Characterization
Ground Motion Models and Attenuation Relationships
Probabilistic Seismic Hazard Analysis (PSHA)
Deterministic Seismic Hazard Analysis (DSHA)
Design Response Spectra for a Reference Site Condition
Design Time Histories for a Reference Site Condition

Site-Specific Response Analyses

Site-Specific response analyses consider how the soil conditions beneath a site will alter earthquake ground motions. A site response analysis provides design ground motions for input to structural analysis. A site-specific response analysis may reduce input ground motions below presumptive Building Code values, and result in construction cost savings.

Following site characterization, MRCE site-specific services include:

Site Response Analysis
Acceleration Time-History Selection and Scaling
Spectral Matching of Acceleration Time-Histories
Design Foundation-Level Response Spectra Development

Earthquake Engineering

Earthquake Engineering is the application of engineering seismology investigation findings to define earthquake risk to life, property, and operations. MRCE earthquake engineers have extensive experience and knowledge in providing economical and efficient engineering design to earthquake forces and their effects.  These include:

Seismic Site Classification
Evaluation of Seismic Design Code Response Spectra
Seismic Slope Stability
Soil-Structure Interaction Analysis
Liquefaction Potential and Impact Analysis
Evaluation of  Ground Improvement Options
Enhanced Foundations to Resist Seismic Load
Earth Retaining Structures Design
Permanent Underground Structures Design
Peer Review  
---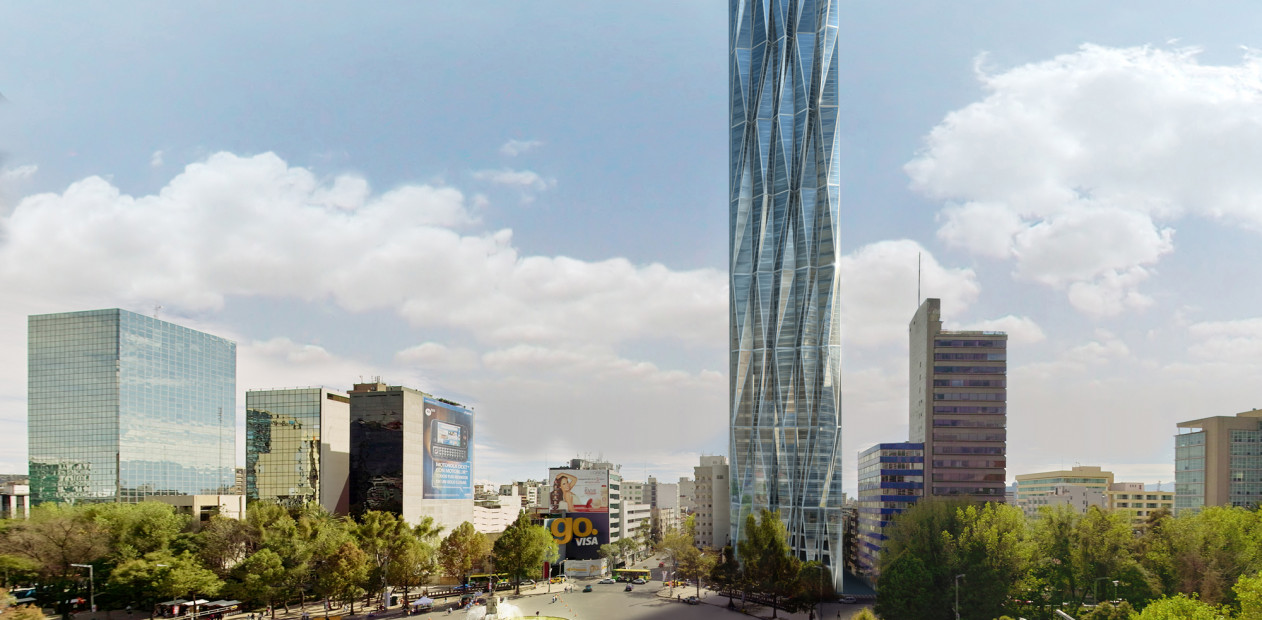 Torre Reforma 432, Mexico City High-Rise
Challenges Solved
The Torre Reforma 432 tower has 55 levels above grade and deep basement. MRCE performed a seismic hazard analysis for the development, including seismic sources compilation and ground motion parameter development for the Mexico City region. In addition, MRCE performed site-specific response spectra for three required earthquake levels (Service Level with a return period of 43 years, Design Level with a return period of 125 years, and Maximum Considered Earthquake with a return period of 2475 years). Based on the available geotechnical and geophysical data and local seismicity, MRCE developed seven time history acceleration sets at the "bedrock" level to match each of the three site-specific response spectra developed for three return periods. MRCE performed Soil-Structure Interaction (SSI) analyses for the MCE level earthquake.
---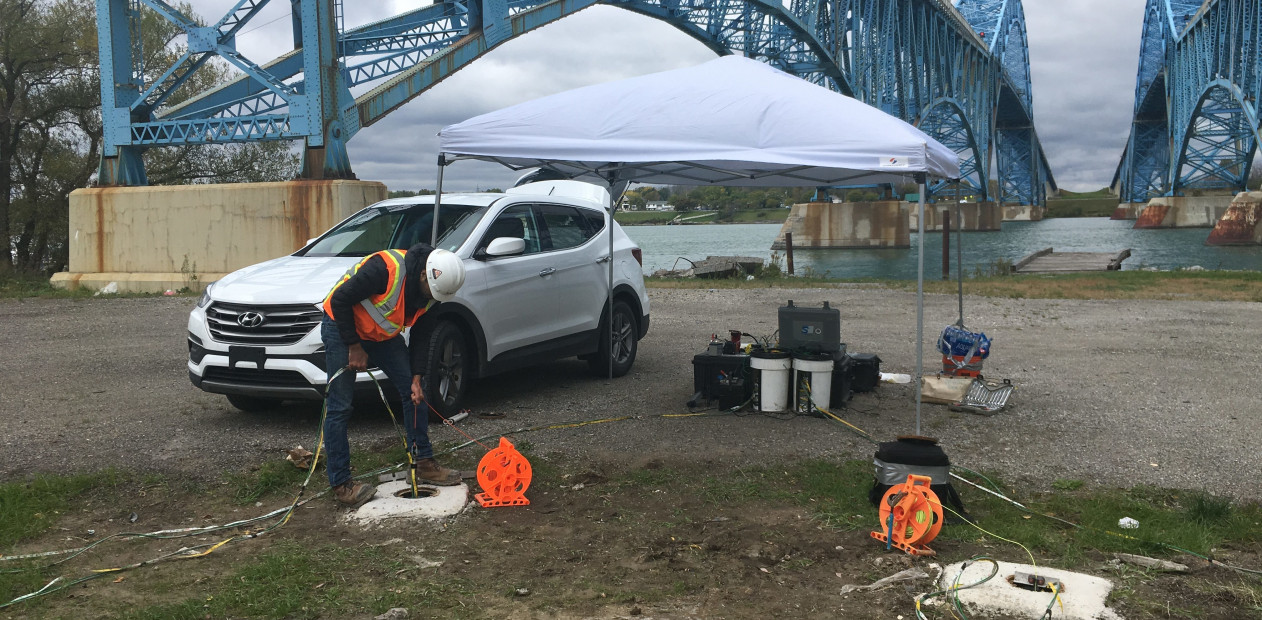 Grand Island Bridges Seismic Evaluation
Challenges Solved
The Grand Island Bridges are two pairs of twin two-lane truss arch bridges in New York, United States. The South Grand Island Bridge twins cross the Niagara River between Tonawanda and Grand Island, and the North Grand Island Bridge twins cross the Niagara River between Grand Island and Niagara Falls. MRCE performed a site‐specific seismic study to evaluate the seismic hazard at all four Grand Island Bridges. The seismic hazard evaluation incorporated updates in current knowledge of the seismicity and seismic sources of the area, recently developed ground motion attenuation equations and ground motion models, and effects of the locally varying site conditions. The site-specific seismic study included a Probabilistic Seismic Hazard Analysis (PSHA), acceleration time history generation, seismic Crosshole testing, site response analysis, and liquefaction potential analysis.