TREASURY OF KNOWLEDGESM
In 2016, Mueser Rutledge Consulting Engineers PLLC updated the firm brand to express its unique history and culture shaped by a creative spirit, in-depth engineering skills, and a century of practical experience that continues to produce inventive foundations and underground structures to interact effectively with our complex earth and water environment – "geo-structures."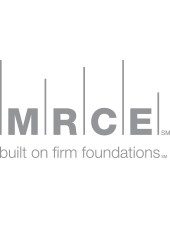 The MRCE engineering team is proud to inherit the history and culture instilled by generations of engineers developing new tools and pioneering new technologies to execute complex geotechnical projects guided by experience.
MRCE has amassed a bank of unique assets from our long history in geotechnical and foundation engineering. Our project data and library of resources enable MRCE to deliver what no other firm can – a comprehensive bank of expertise we call our Treasury of KnowledgeSM.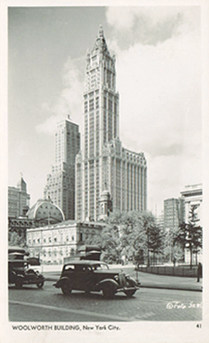 We continue to build tomorrow's Treasury of KnowledgeSM by supporting our engineers with new tools and technologies including new field services, automated instrumentation, new laboratory tests, and state-of-the-art computer modeling skills. At MRCE the future of Geotechnical Engineering is exciting!
Collaboration is at the heart of the MRCE practice, whether it is with our distinguished retired Principals (Technical Consultants) who provide invaluable first-hand experience and knowledge, with our diverse engineering staff, with our network of specialty contractors, or most important, with our clients.
BUILT ON FIRM FOUNDATIONS
A Strong History Of Engineering for Geotechnical Structures
MRCE is built on a strong lineage of foundation pioneers, each developing innovations in design and construction. They've conquered geotechnical problems to make projects possible, brought a part of their character to the firm, and built the foundation of today's practice. Founded in 1910, and guided by generations of experience, MRCE engineers today continue to build a foundation legacy for the future.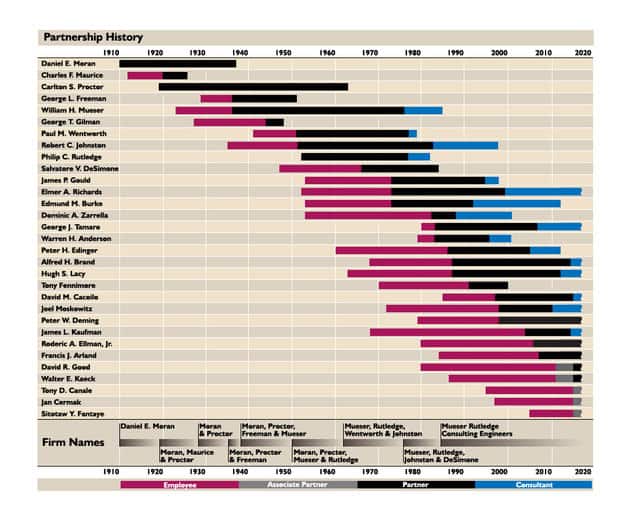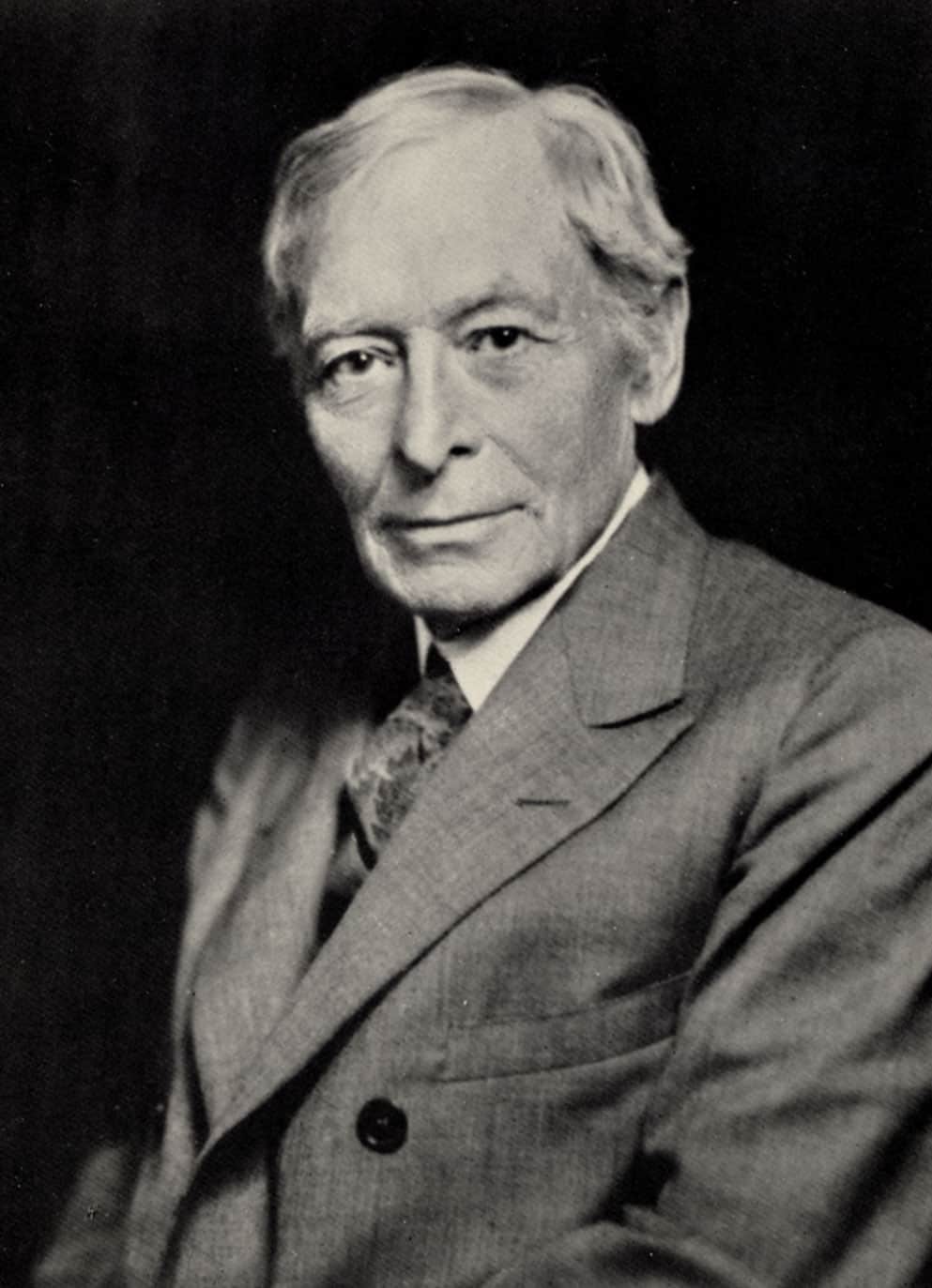 Daniel E. Moran
(Founding Principal 1910-1937)
In 1892 young civil engineer Daniel Moran, the founder of MRCE, witnessed failure of an airlock for a pneumatic caisson which killed several workers. Moran designed a "safe and economic" airlock to eliminate the problem. By 1910 Moran was known as "the man who made the skyline" of New York City for his patented pneumatic caisson airlock which "made possible the New York skyscrapers … and permitted bridge foundations to be carried to theretofore unattainable depths" – Engineering News-Record.
Moran's 1929 patent for the vertical sand drain created a new technology and industry — ground improvement. Sand drains evolved into today's ultra-efficient vertical wick drains saving time and money on geotechnical projects worldwide.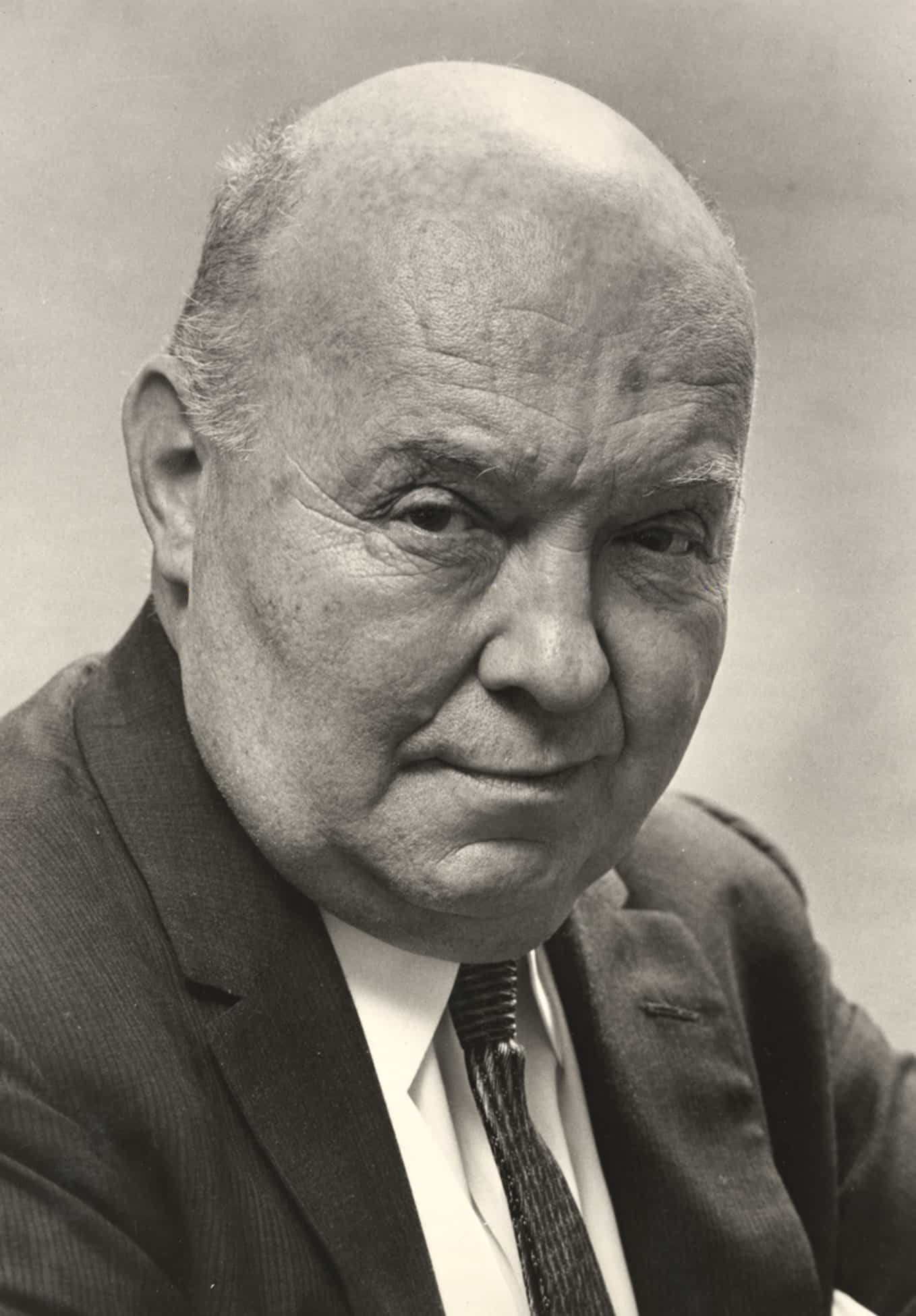 William H. Mueser
(Principal 1936-1976)
A world renowned "contractor's engineer," Bill Mueser designed excavations and foundations for many notable buildings in New York and designed foundations for many famous bridges in North America. He represented the firm in the Drydock Engineers collaboration during WW II.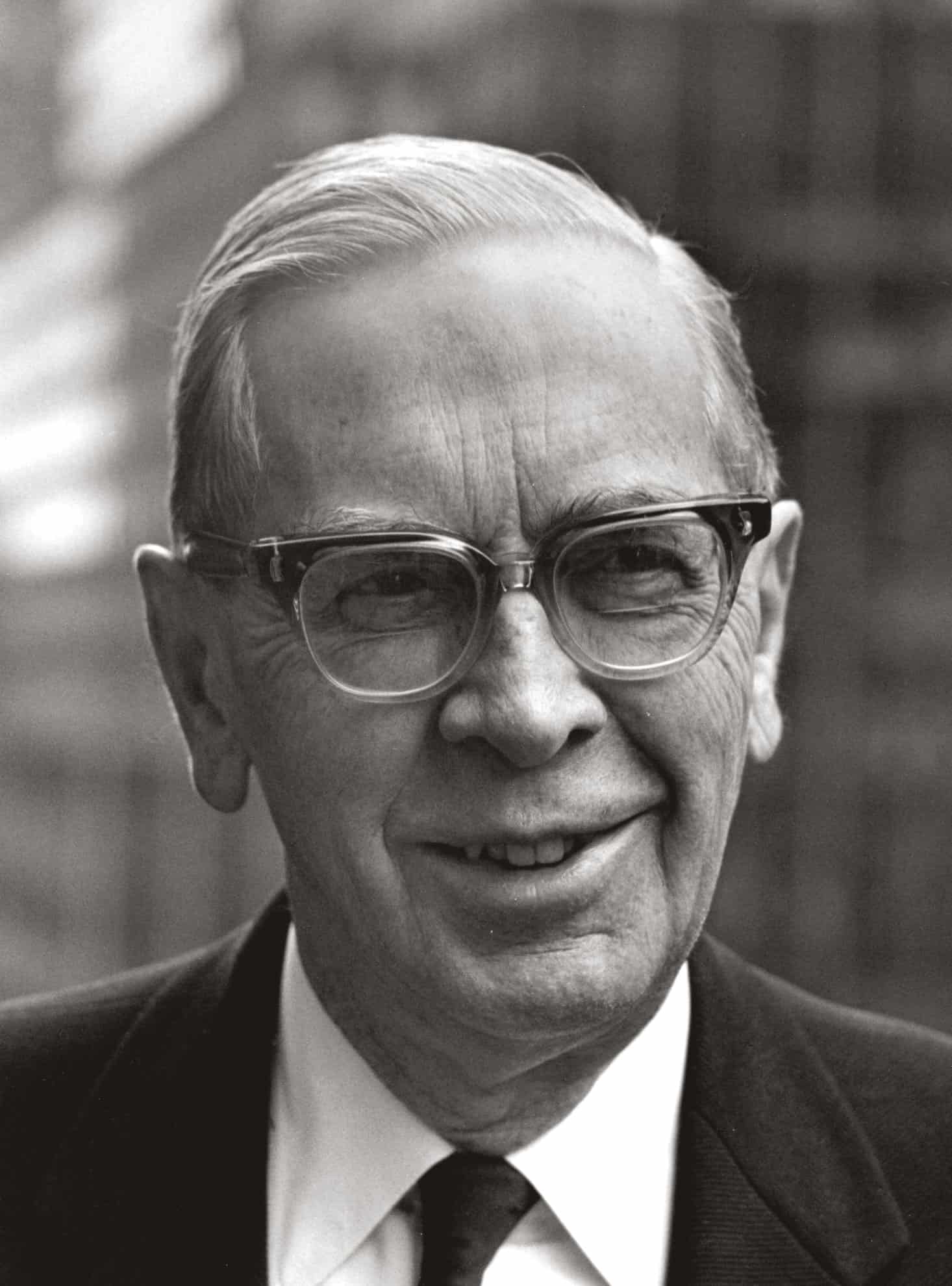 Philip C. Rutledge
(Principal 1952-1977)
Dr. Rutledge was a leader in the development of theoretical soil mechanics. With degrees from Harvard (1927, 1939) and MIT (1933), he taught at Purdue and Northwestern before joining MRCE in 1952. Dr. Rutledge contributed to global projects, and led consulting boards for large dams and power projects; a noted project is NASA's Vertical Assembly building at Cape Canaveral.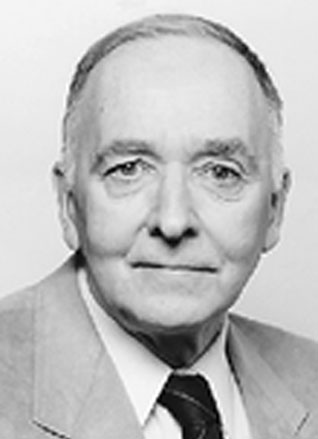 James P. Gould
(Principal 1973-1995)
A historic giant in soil mechanics, James Gould helped develop the modern practice of geotechnical engineering. Gould was the principal author of the original NAVFAC DM-7 "Soil Mechanics, Foundations, and Earth Structures" produced by MRCE. Working through skilled MRCE engineers, he solved the mystery of the Pacific Palisades slope failures, expanded the US Capitol Building, led MRCE as the geotechnical engineer for the Washington Metro subway system, and served on many transit project consulting boards. Many of today's Partners and senior staff worked with Gould on impressive geotechnical accomplishments or have extended his original projects into present day.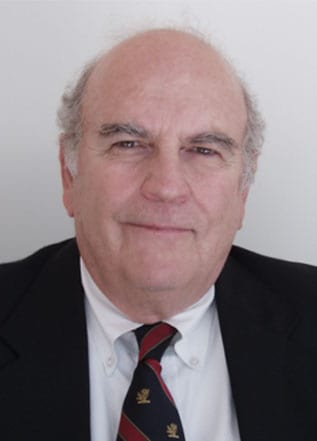 George J. Tamaro
(Principal 1983-2007)
George Tamaro, structural engineer, joined MRCE with 19 years of slurry wall design and construction experience the world over. Tamaro developed analysis techniques for staged excavations, defining the state of practice in his career and was an outspoken representative for engineering education and performance excellence. Tamaro is recognized for his strong leadership of the MRCE effort in the World Trade Center underground recovery following 9-11 and design of the foundations supporting the Memorial, tower and high-rise buildings forming the rebuilt World Trade Center complex.
MRCE continues to expand on the foundation built by these and other past Principals, who each contributed in their own way to the firm's project experience, guidance, and leadership. Our history is one reason clients trust MRCE to provide inventive, practical solutions to meet the geo-structural engineering demands of the 21st century.
A TREASURY OF KNOWLEDGE
From a Century of Projects
Subsurface Information

Offering Eyes into the Underground – Our subsurface database offers extraordinary cost and time savings to clients facing early development decisions. MRCE may already know what underground challenges our clients will face even before setting foot on the site.

MRCE has documented borings and soil testing from hundreds of sites in Manhattan and thousands of sites in New York, other major US cities, and around the world. Information from these subsurface investigations safely resides in our unique Boring Books for rapid access. This information continues to provide extraordinary insight and time and cost savings to clients.

Historic Geologic Maps

Offering Eyes into the Past – Data from a previous century no other firm can offer provides upfront knowledge of geologic features no longer visible in today's built environment.

If our client's precise site isn't already mapped in our Boring Books archive, our database of historic geologic and site maps dating back more than 100 years may prove invaluable when soil or site history is the key to understanding performance today.

Project Archives

Offering Eyes into Past Success and Future Performance

Foundation drawings and performance records from the MRCE portfolio of projects are often available in the MRCE project file archive—a truly one-of-a-kind knowledge bank—that provides great value to today's owner-clients with retrofit and modification projects or development of adjacent properties.

MRCE has been involved in over 12,000 building projects around the world!
IN-HOUSE RESOURCES
What Differentiates Us From Others
In-House Soil Mechanics Laboratory

Uniquely MRCE – Adding client value with hands-on examination of soils by engineering designers, high-quality test data, and quick test turn-around time.

It all begins with the soil, and MRCE was the first engineering firm in the United States to establish a private soil mechanics laboratory. Housed in the MRCE New York office, this state-of-the-art facility is devoted to MRCE client projects and has been expanded beyond its complete soil mechanics capabilities to include compression and resonant testing of rock, and dynamic small-strain soil properties measured by bender element in the triaxial test. NICET certified technicians perform tests following applicable ASTM standards. Accredited by the American Association of State Highway and Transportation Officials (AASHTO) for its quality system, results of most standard geotechnical tests performed are accepted by federal and state agencies. The laboratory also serves to help train our bright young engineers in the nuances of soil classification and soil behavior. First hand laboratory experience is a unique opportunity for MRCE engineers to develop the professional skills required of a geotechnical engineering consultant.

MRCE Instrumentation and Monitoring – The New Knowledge Treasury

The "observational method" goes modern with MRCE instrumentation – Adding client value by making remote site data available in real time for monitoring and interpretation of construction performance and impacts at your desk.

MRCE geotechnical engineers design and layout cost-effective instrumentation programs tailored to site conditions and focused on measurement of parameters important to project success. MRCE assembles and installs state-of-the-art instrument systems to measure movement, vibrations, ground and water behavior, and more. For time and cost savings, most instrument data is automatically plotted and provided through our web portal to MRCE engineers and clients. MRCE is actively building this new Treasury today – we can't wait to see what it enables us to do tomorrow.

MRCE's In-House Library

Maintaining a modern and comprehensive engineering library is another MRCE tradition.

The MRCE library of well over ten thousand technical reference materials consists of out-of-print and rare engineering texts and historic publications, and new state-of-the-practice books, periodicals, codes and standards. At the fingertips of our engineers, these technical references provide a resource of theoretical knowledge and proven geotechnical know-how that is used daily in the development of practical and cost-effective solutions for design of all types of geo-structures for our clients.

Unique to the MRCE Library is our large collection of geotechnical reports documenting subsurface conditions and foundation technologies and testing data from the NYC metropolitan region and other cities and states across the country and around the world. MRCE has invested in digitizing the thousands of geotechnical reports in our archives for more ready access to our projects. These invaluable resources help us perform cost-effective desk-top studies for our clients without performing borings.

The MRCE Library together with our In-House Soils Laboratory aid our engineers in conducting sponsored and in-house research and focused studies for improvements in industry practice and project specific needs. This work includes developing a geotechnical design manual (DM-7) for the Naval Facilities National Command (NAVFAC), preparing design bulletins for the New York City Building Department, and publication of scientific research papers and technical articles disseminating knowledge and lessons learned in design and construction of foundations and geo-structures to professional societies and industry groups such as The American Society of Civil Engineers (ASCE), Deep Foundations Institute (DFI), and Geo-Institute.
COLLABORATION
Sharing Experience to Develop Foundation Engineering Artists
Team Spirit

MRCE designers all work together in our New York City office to facilitate sharing of experience and technical expertise. Our Washington DC office, opened in 2015, provides field engineering and design support to MRCE Mid-Atlantic projects in conjunction with our New York City engineering staff.

The technical skills and experiences of the Principals and Associates are applied to client projects in an atmosphere of collaboration and learning through experience. Working together allows us to apply the highest level of experience to each client project. MRCE clients describe the MRCE collaboration style as unique. The MRCE project team creates inventive cost-effective designs through experience sharing.

The MRCE Team

The Principals work side by side with more than 140 experienced MRCE engineers using state-of-the-art technologies and judgement derived from broad experience to create tailored designs for a complex geotechnical world. MRCE recruits inquisitive engineering minds and nurtures their development into valued engineering consultants by assigning a wide range of projects to build their professional experience and build the future generation of MRCE engineers.
"Foundation engineering is an art in which there is no substitute for judgement based on wide experience."
– Danial E. Moran. MRCE Founder