Design Build
Combining MRCE design experience and construction know-how with a savvy contractor construction approach has proven to develop award-winning design-build projects. The benefits of designer-builder collaboration are realized when a skilled contractor joins with knowledgeable engineers. Practical and proven designs for foundations or temporary structures can transform marginal projects into profitable ventures and client savings.
Skilled MRCE engineers can identify geotechnical risks and are able to reduce design conservatism for cost savings. Engineering adjustment of construction methods can address sensitive ground conditions to obtain economic and efficient foundation support. MRCE instrumentation observing geotechnical conditions influenced by construction can reduce risk and accelerate the construction schedule – practicing the "observational method" with modern-day technologies.
---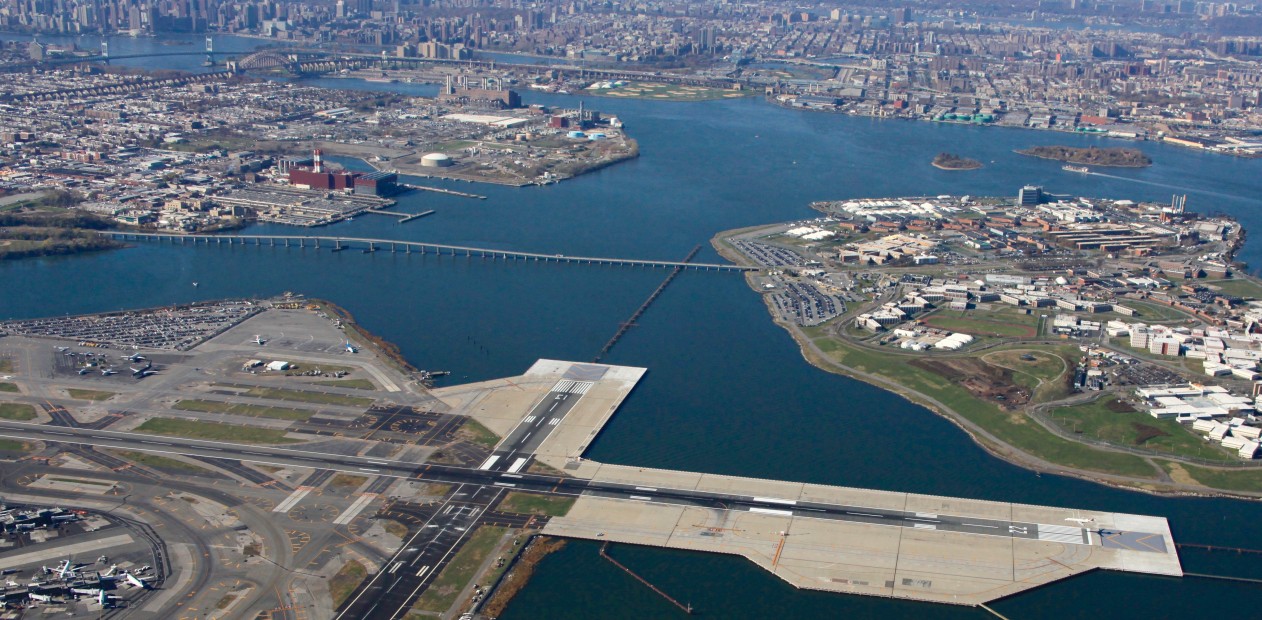 PANYNJ LaGuardia Airport Runway Safety Area Deck Extensions
Challenges Solved
To comply with new FAA safety standards, a dedicated team at MRCE was assembled to design and build a 190-foot long 500-foot wide extension to the runways at New York's LaGuardia airport. The extensions were pile supported platforms over water. They were constructed off hours and during individual runway outages, nights, and weekends. To accommodate these restrictions, MRCE conceived a specialized, highly efficient structural system to reduce project construction time. The construction schedule and project site logistics challenges influenced many of the significant engineering decisions required for the runway extensions.
---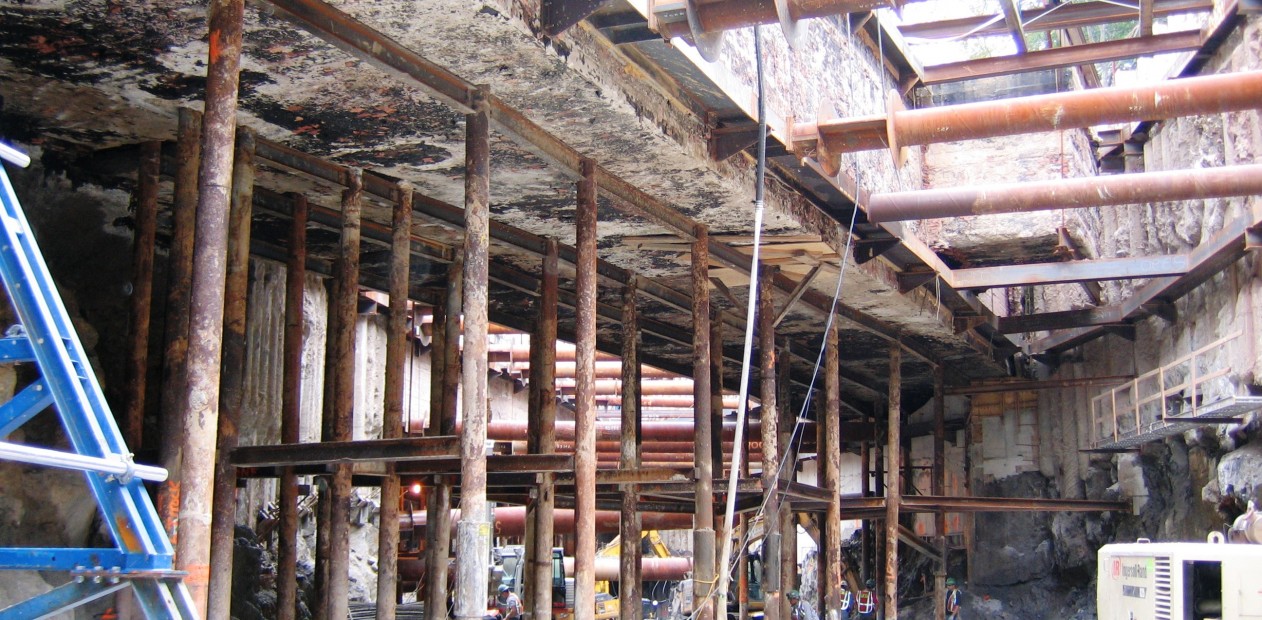 South Ferry Terminal
Challenges Solved
The IRT subway South Ferry station at the southern tip of Manhattan was re-built in a "design build" contract to replace the old loop station. MRCE services to the design-build team included design of excavation support and underpinning to facilitate mining the new tunnel beneath 1900's era NYC Transit tunnels. The MRCE designs maintained subway service and supported the existing tunnels within strict movement tolerances. The design provided a flexible system which could be rapidly deployed and adapted to field conditions to take advantage of the limited weekend and off-hour service outages specified by NYC Transit.
MRCE also performed a geotechnical investigation and dewatering analysis, and evaluated the impact of construction on surrounding structures. MRCE designed and implemented "real-time" instrumentation system to monitor movement of the existing subway tunnels and surrounding structures.