Waterfront Structures
Waterfront structures define the shoreline in ocean, lake and river environments. Efficient and economical development or restoration of waterfront structures requires extensive experience in geotechnical engineering and familiarity with structural systems used on the waterfront. MRCE brings exceptional expertise to waterfront structure inspection, design, rehabilitation and permitting.
Inspections

Marine structure inspections are often challenged by restricted access, tidal conditions, and currents. MRCE engineers specializing in the design and rehabilitation of waterfront structures are adept at defining the structural system, evaluation of damage to structural components (marine borers, dry rot, spalling, and steel and concrete quality) to determine the remaining structural life or down-grade live load capacity.

Design

Subsurface conditions are often very poor at the shoreline. Proper definition of subsurface conditions and design parameters is fundamental to successful design and performance of waterfront structures. Loads from earth and water, ice, wind, vessel impact and vessel mooring must be defined and managed in the design. MRCE engineers offer extensive experience in the design of:

Bulkhead and fender systems
Stress relieving platforms
Cellular cofferdams and gravity structures
Piers and wharfs, platform structures
Mooring and breasting structures
Marine outfalls
Revetments and erosion control structures

Rehabilitation

Rehabilitation begins with a determination of structure conditions and load demands for use. Original structure designs were often able to support more load than the present use, making rehabilitation feasible. Increasing draft for modern-day ship use can challenge the capacity of existing structures, requiring structural augmentation. Rehabilitation and retrofit can include repairs in-kind, jacket and grouting to restore pile section, posting, and frame enhancement. Addition of supports such as batter piles, tieback or deadman anchors, and toe pins can improve structure performance, increase load capacity or add structural life. Addition of relieving platforms upland allows storage of high load bulk products or crane loading. MRCE engineers understand the design fundamentals of waterfront structures and forces they must support, enabling design of economic rehabilitation and upgrades for deeper draft or adaptation to new uses.
---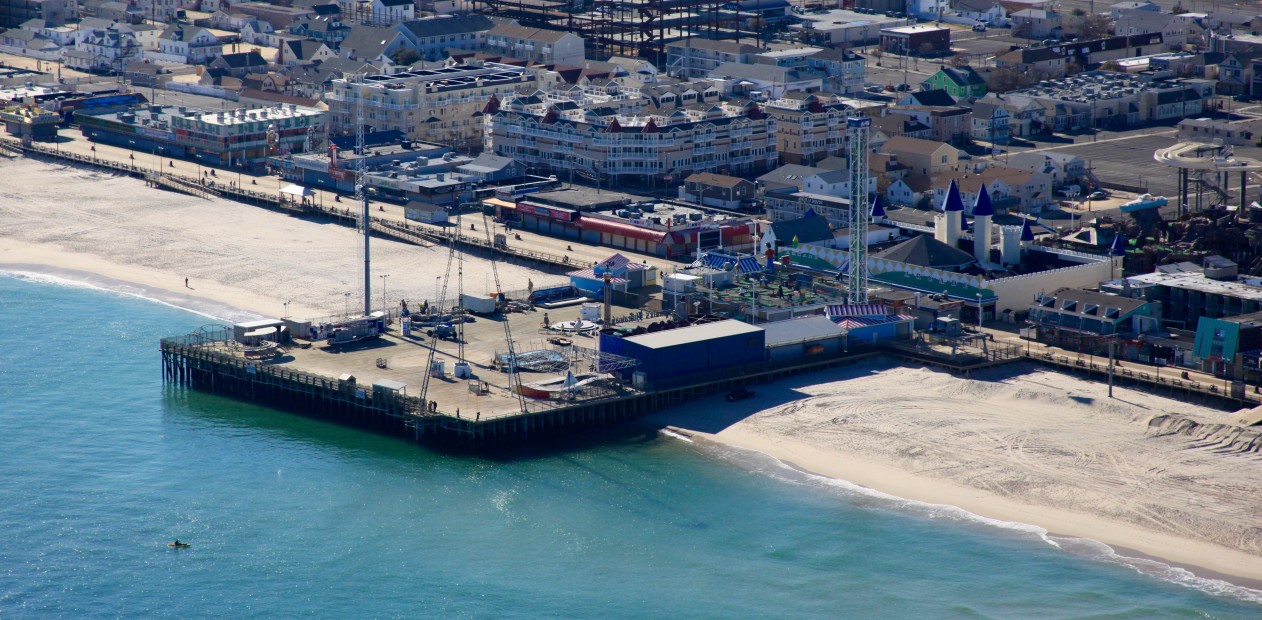 Casino Pier - Post Sandy Damage Assessment & Rehab
Challenges Solved
Hurricane Sandy destroyed a large portion of Casino Pier, a timber structure providing summertime amusement on the Jersey Shore. The storm damage placed its marquee roller coaster on the ocean floor and left rides and concession buildings dangling precariously. Pier rehabilitation required demolition and replacement of significant portions of the pier, in the difficult-to-work surf zone, while racing against the clock to open for the summer tourist season.
---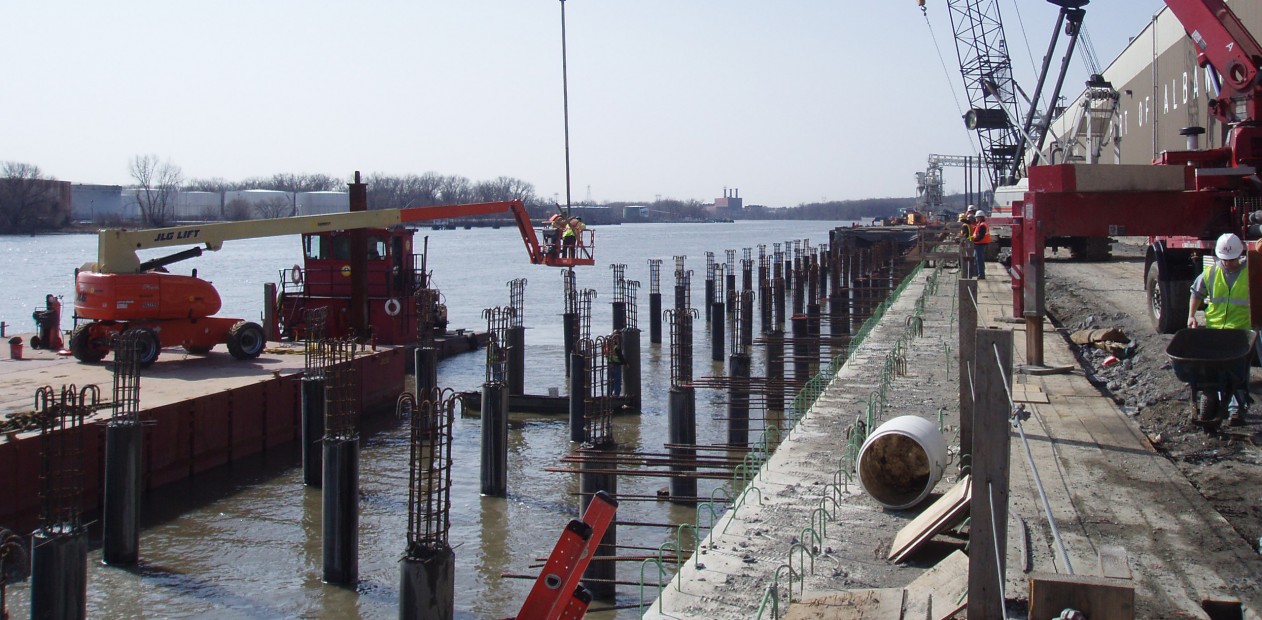 Port of Albany - New Wharf at Sheds No. 4 and 5
Challenges Solved
This complex project required construction of an 800-foot long by 46-foot wide high-capacity wharf to replace the existing structure. The new wharf was designed to carry twice the load of the previous structure, and to support additional lateral loads from upland storage. A heavy lift rail was incorporated into the new wharf structure. The old wharf structure was left in place. Its low-level timber platform was supported on closely spaced vertical and battered timber piles, which presented significant challenges for design and installation of replacement piles.