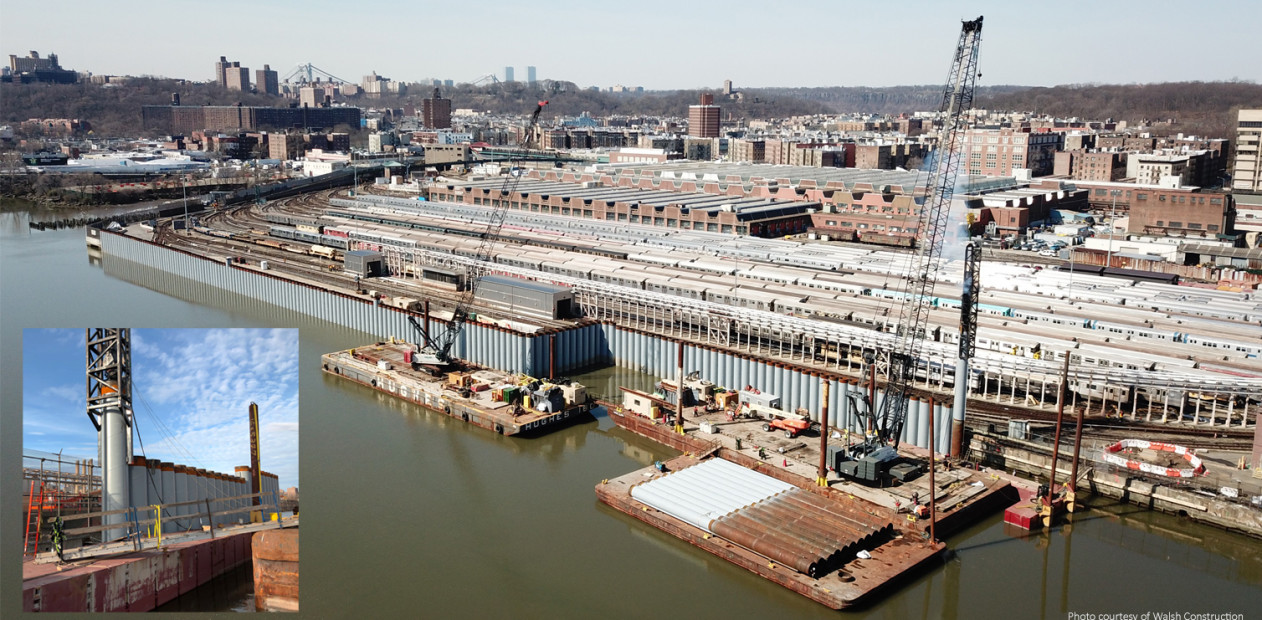 NYCT 207th Street Railyard Flood Protection
MRCE performed geotechnical engineering and foundation design services on several projects for this large rail yard, which suffered severe damage from flooding due to Superstorm Sandy. Because the low-lying property along the Harlem River could flood again if another Sandy-caliber storm hit, it was targeted by the NYCT Sandy Recovery and Resiliency Division as a priority project. MRCE designed a 2300 ft. long microtunnel to reroute a sewer outside the yard so it wouldn't be affected by flood wall construction, then value engineered and redesigned a steel floodwall to encapsulate three sides of the site, and designed foundations for Signal Buildings A & B. MRCE also performed seepage analyses , developed 2D and 3D finite element models to evaluate the soil-structure interaction between the soil, the floodwall, and the existing pile supported platform at the waterfront to help optimize the floodwall design, and obtained permit approval from the New York State Department of Environmental Conservation and US Army Corps of Engineers.
Interesting Facts
The 207th Street Shop is one of two heavy overhaul shops in the New York City Subway system. It provides for the overhaul and rebuilding of subway cars and rolling stock, and stores cars that are being retired or awaiting scrapping, and it contains a garbage transfer station and large car wash.