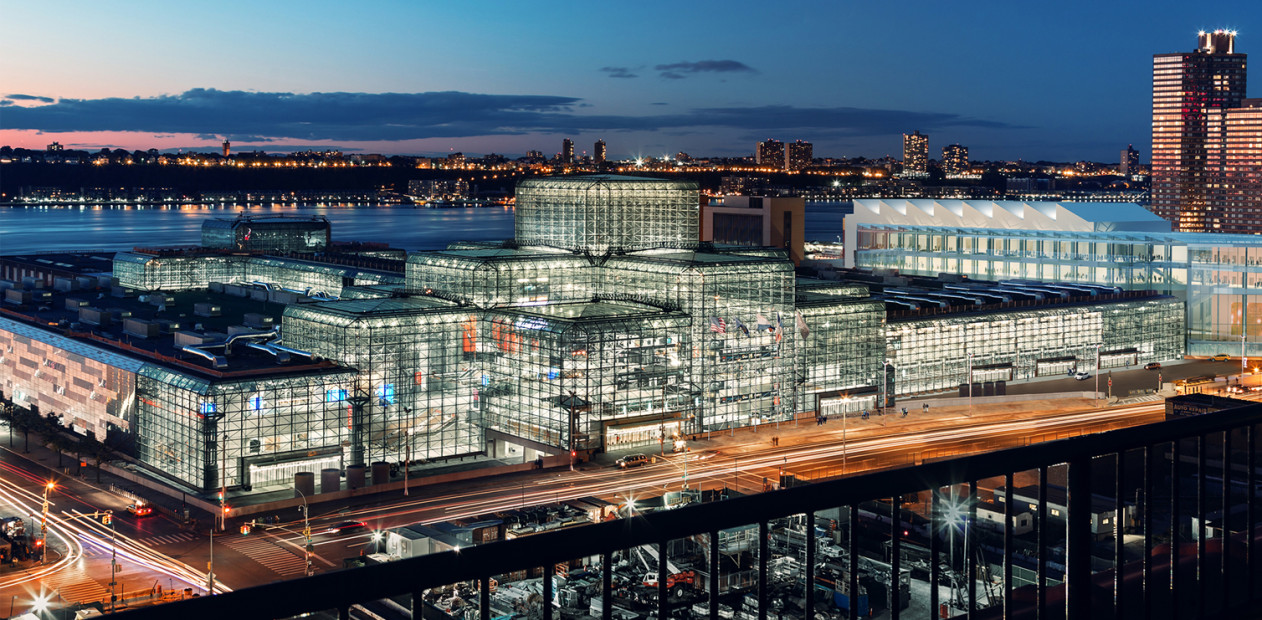 Javits Center Expansion
A major expansion of the Jacob K. Javits Convention Center, New York City's largest convention facility in, creates 1.2 million square feet of additional exhibit and meeting spaces, provides one of the largest ballrooms in the City, and increases on-premises truck marshaling.
MRCE is the on the Design/Build team to provide geotechnical and foundation engineering for the complex expansion site, which encompasses two city blocks on the north of the existing facility. The site lies over the former Manhattan shoreline, resulting in a complex geologic profile. In addition, it is traversed by the north and center tubes of the Lincoln Tunnel, and the #7 Subway tunnel lies adjacent to the west side of the site. Because the expansion required that foundations not impose any loads to the existing tunnels and be widely spaced to create a large open floor plan, MRCE designed caisson foundations socketed into rock, and an Instrumentation and Monitoring program to monitor construction impacts on the Lincoln Tunnel, #7 Subway and adjacent structures .
Interesting Facts
During the 2020 pandemic, the Javits Center was converted to a 2,000-bed hospital complex to treat coronavirus patients.
The current expansion increases the size of Javits Center from 1.8 million square feet to 3 million square feet.
The Javits Center is a sanctuary for area wildlife with its 7-acre green roof, one of the largest of its kind in the United States.
The roof is home to 27 bird species, five bat species and thousands of honeybees and it also helps to reduce energy consumption at the convention center.