Tall Buildings
Tall buildings are signature structures defining many world cities. MRCE has supported tall building development in the US and throughout the world. Urban sites introduce complex challenges for tall structures, which are often founded deeper than neighboring structures or are on narrow lots which constrain the tower footprint making tiedown anchors ncessary. New York City, the base of MRCE design operations, offers a wealth of difficult urban environments and development challenges; these are replicated in many of the world's cities where MRCE experience has supported development, such as: Boston, Washington DC, Mexico City, London, Berlin, Frankfurt, Moscow, Abu Dhabi, Dubai, Singapore, Seoul, Taipei, and others. MRCE has the depth of skills required to provide architects, structural engineers and owners with geo-structural designs across the globe, making MRCE the trusted partner of choice in a world of unfamiliar underground conditions.
---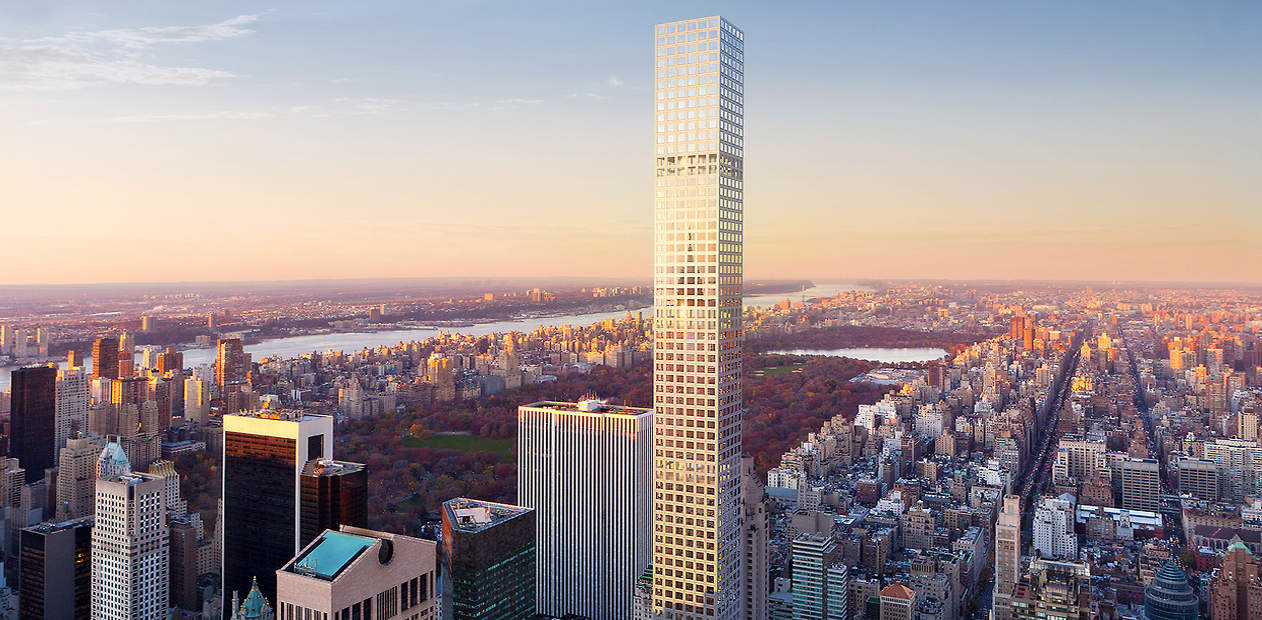 432 Park Avenue
Challenges Solved
432 Park Avenue is the tallest residential building in the western hemisphere. It is located on Park avenue between 56th and 57th streets.
MRCE performed the subsurface investigation, and recommended foundation construction methods to the structural engineer, designed the waterproofing system, and provided foundation construction inspection services in accordance with the New York City Building Code provisions for special inspection.
---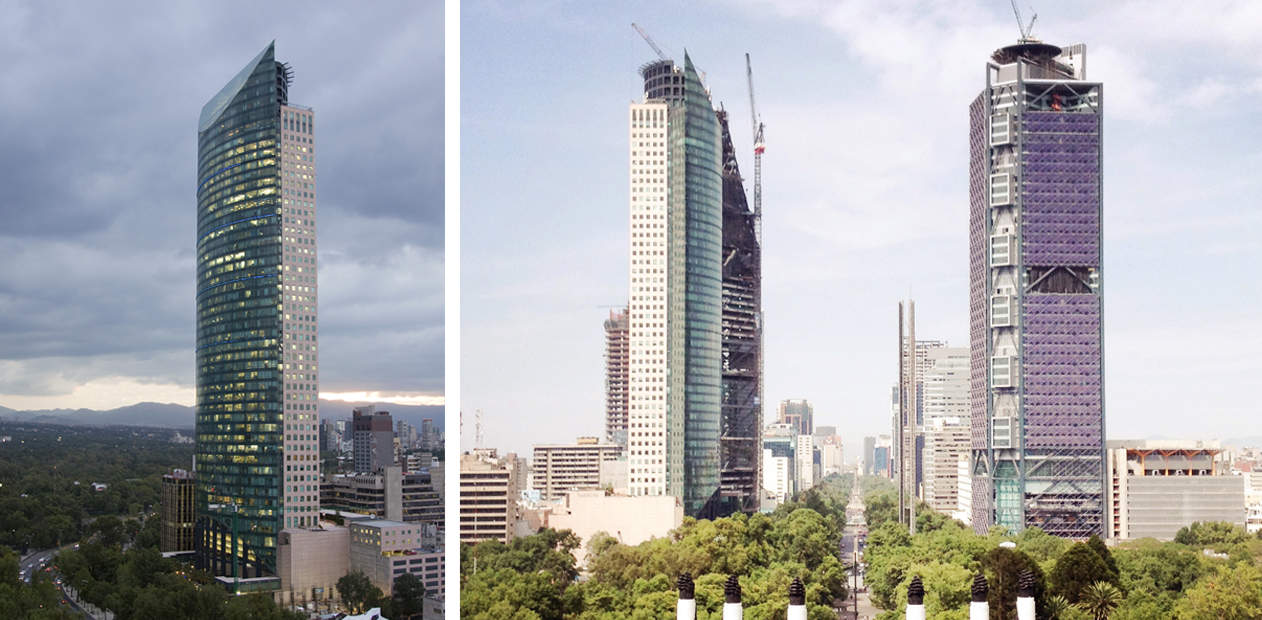 Torre Reforma 483 and Torre Mayor
Challenges Solved
Torre Reforma 483 will be the newest Mexico City skyscraper, topping out at 800 feet (244m) to the 57th floor. The proposed building will exceed both Torre BBVA Bancomer at 771 feet (235m) located across the street, and the adjacent Torre Mayor at 739 feet (225m).
MRCE conducted a peer review of the seismic analysis used for foundation design of Torre Reforma 483, and developed a staged 3-D model to evaluate overall building settlement and the group effects of closely located LBE and perimeter slurry wall foundation elements.
MRCE designed the slurry wall and deep drilled pier foundations supporting the adjacent Torre Mayor, and provided foundation construction inspection services of excavation and foundation construction for the tower.
---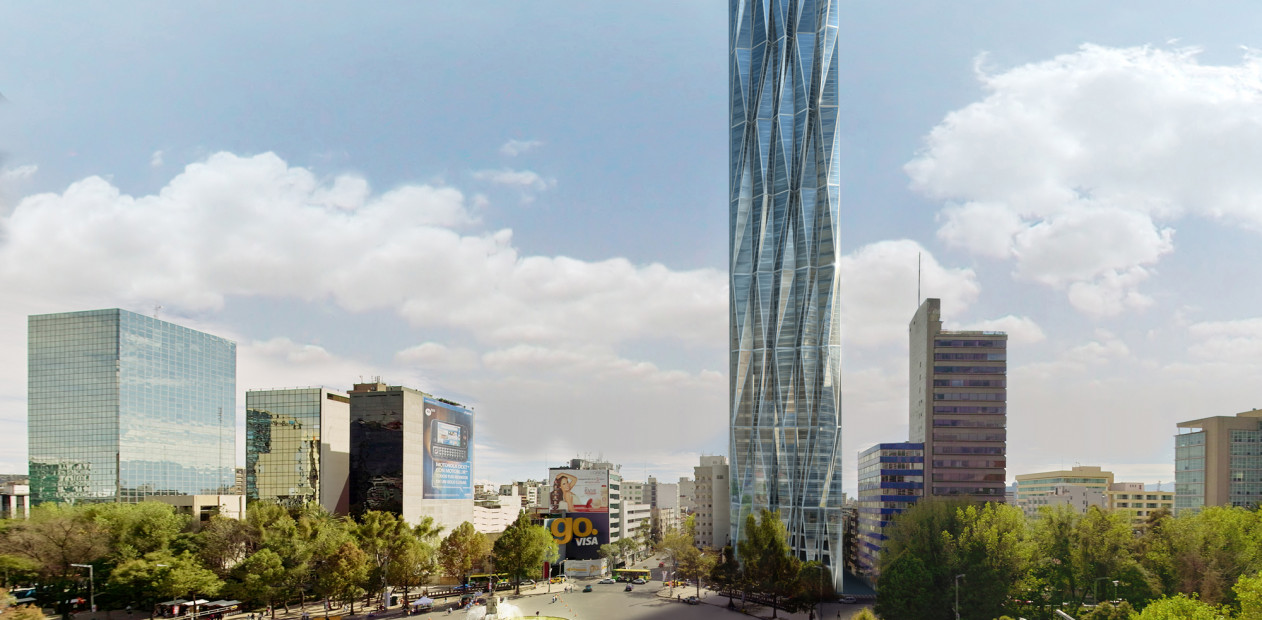 Torre Reforma 432, Mexico City High-Rise
Challenges Solved
The Torre Reforma 432 tower has 55 levels above grade and deep basement. MRCE performed a seismic hazard analysis for the development, including seismic sources compilation and ground motion parameter development for the Mexico City region. In addition, MRCE performed site-specific response spectra for three required earthquake levels (Service Level with a return period of 43 years, Design Level with a return period of 125 years, and Maximum Considered Earthquake with a return period of 2475 years). Based on the available geotechnical and geophysical data and local seismicity, MRCE developed seven time history acceleration sets at the "bedrock" level to match each of the three site-specific response spectra developed for three return periods. MRCE performed Soil-Structure Interaction (SSI) analyses for the MCE level earthquake.