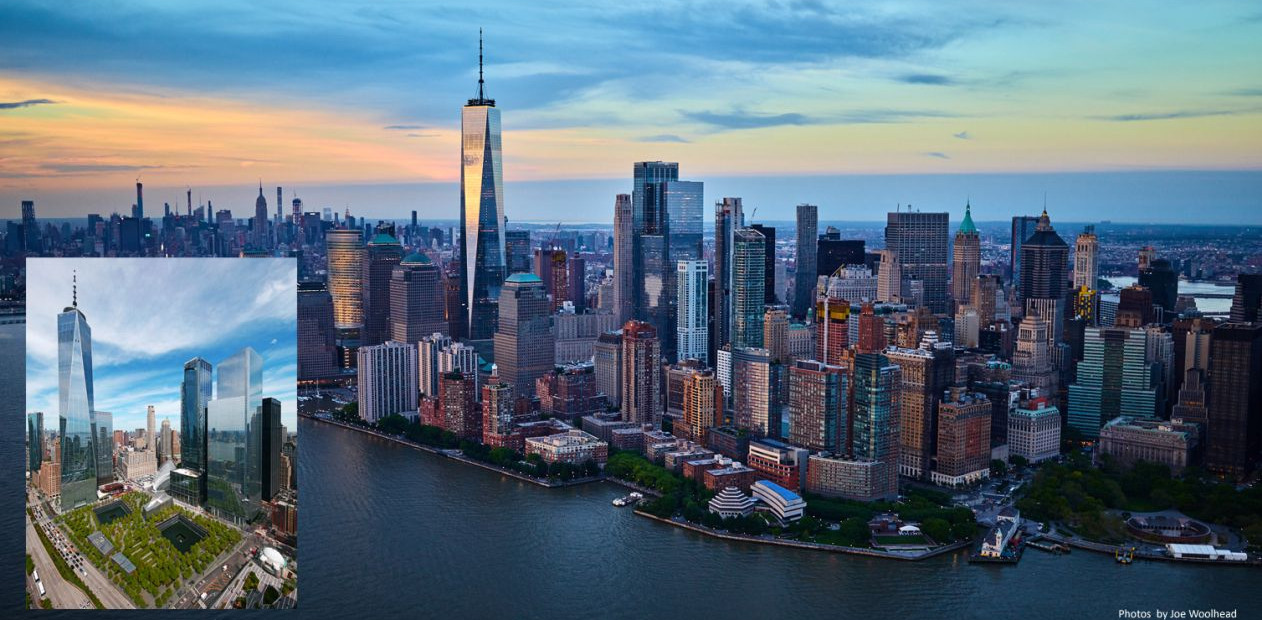 One World Trade Center
MRCE designed the Battery Park City landfill and foundations for the many hi-rise structures surrounding the World Trade Center. After 9/11, MRCE worked with FDNY daily to coordinate excavation, crane locations, and dewatering for the recovery effort. MRCE designed and inspected stabilization of the original bathtub slurry walls to enable excavation of the collapse debris, and designed a plug to prevent flooding of the PATH transit tunnels.
MRCE was foundation engineer for the new One World Trade Center tower. Our team was faced with extraordinary design challenges. The tower foundation had to be built within the perimeter of the existing slurry wall "bathtub," structural designs were constrained by security requirements established for site development, and the foundation design had to allow construction around the active rail transit systems crossing through the site.
MRCE's extensive knowledge of the original slurry wall structure systems enabled construction of One World Trade Center. Foundation designs used staged construction sequence to limit commuter disturbances. MRCE instrumentation services were used to control blasting, and MRCE inspection and construction management kept the underground work on schedule.
Interesting Facts
MRCE has worked on numerous projects post 9/11 for the new World Trade Center, including:
• New World Trade Center Master Plan
• East Bathtub
• West Bathtub Vehicle Access
• Towers 7, 1, 2, 3, 4, and 5
• Fulton Transit Center
• Dey Street Connector
• World Trade Center National September 11 Memorial and Museum
• World Trade Center Cultural Center
• World Trade Center Transportation Center (Calatrava Transit Center - Oculus)
• Vehicle Security Center
• No. 1 Subway Line Underpinning
• Vesey Street Pedestrian Bridge
• Route 9A Pedestrian Underpass to Brookfield Place
• Performing Arts Center (PACWTC)
• WTC E-R Train Connectors
• WTC Projections (PATH Leak Investigations)