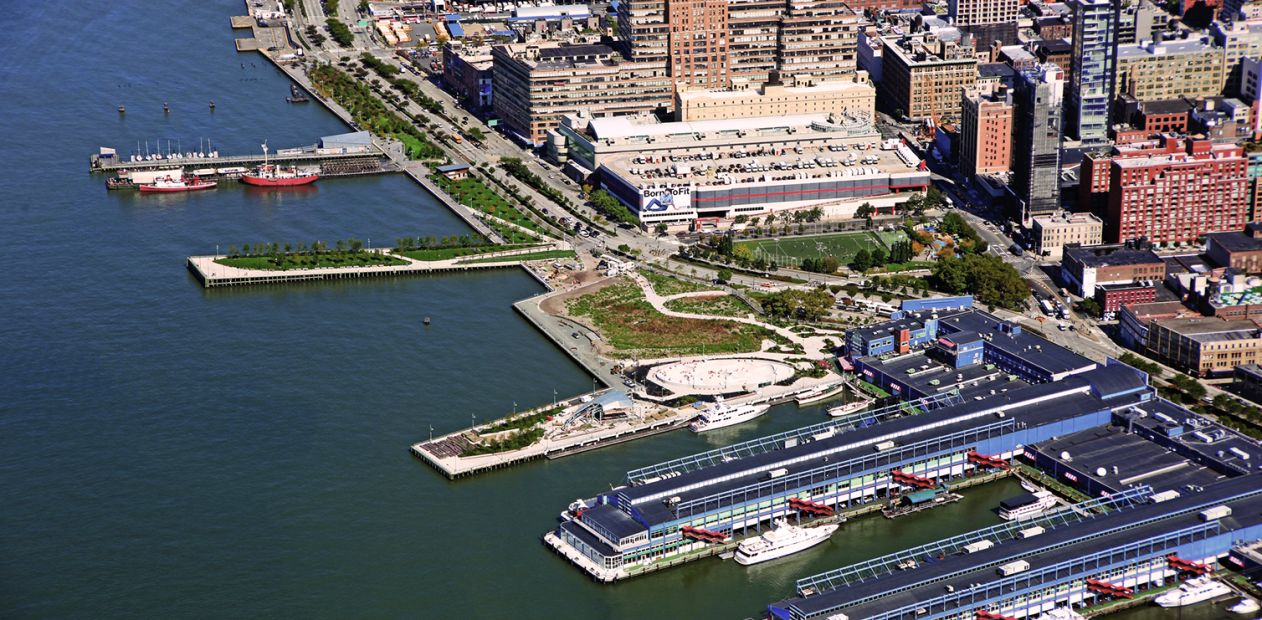 Hudson River Park Piers 62, 63, 64
Hudson River Park on the west side of Manhattan was developed after the industrial NYC waterfront was abandoned. New piers were constructed over skeletons of the past structures to provide public waterfront access to enhance the esplanade park. The challenge in this project was to design reinforced concrete structural marine platforms to support landscape surface features in extremely poor soil conditions with up to 150 feet of soft clay and mudline depths of 50 feet. The design had to manage lateral loading from seismic forces, waves, vessel wake, and ice.
The pile support designed by MRCE used hybrid composite piles consisting of a 24-inch square precast prestressed concrete upper portion and steel H-pile lower portion. The upper portion uses dense high-performance marine concrete to provide durability against corrosion in the splash zone, and significant bending capacity to resist the lateral loads. The lower steel H-pile portion transfers the vertical loads to deep bearing strata. The H-pile tip is attached with a unique bolt-on high strength thread bar connection designed by MRCE. 
MRCE designed the pier platforms using precast pile caps and a composite deck structure.
Interesting Facts
The hybrid composite pile designed by MRCE for this project has become the standard in the park.