Ports and Marine
Port and marine structures come with a unique set of challenges as a result of the difficult coastal environment, which includes aggressive corrosion, wave and ice forces, and geology. These challenges are often exacerbated by special structure demands introduced by the need for deep water berths and large mooring forces, and high structural and earth loads. The MRCE waterfront engineering design experience encompasses structural piers and wharves, fender systems and mooring dolphins, bulkheads and relieving platforms, jetties, revetments, and shoreline erosion protection.
MRCE offers a specialty waterfront structures design practice which has accomplished many port facility and industrial marine projects, and developed urban waterfront for public access. MRCE waterfront engineers are familiar with historic construction methods, condition inspections, and retrofit design detailing. MRCE engineers have developed special details to simplify construction over water including composite steel and concrete piles for deep profiles of soft clay, high capacity cylinder piles, precast pile caps, and platform designs using precast members and composite deck construction methods. The experienced MRCE waterfront engineering team is a major resource for marine projects, using current design tools, and engaging the latest construction methods to improve structure life and reduce cost.
---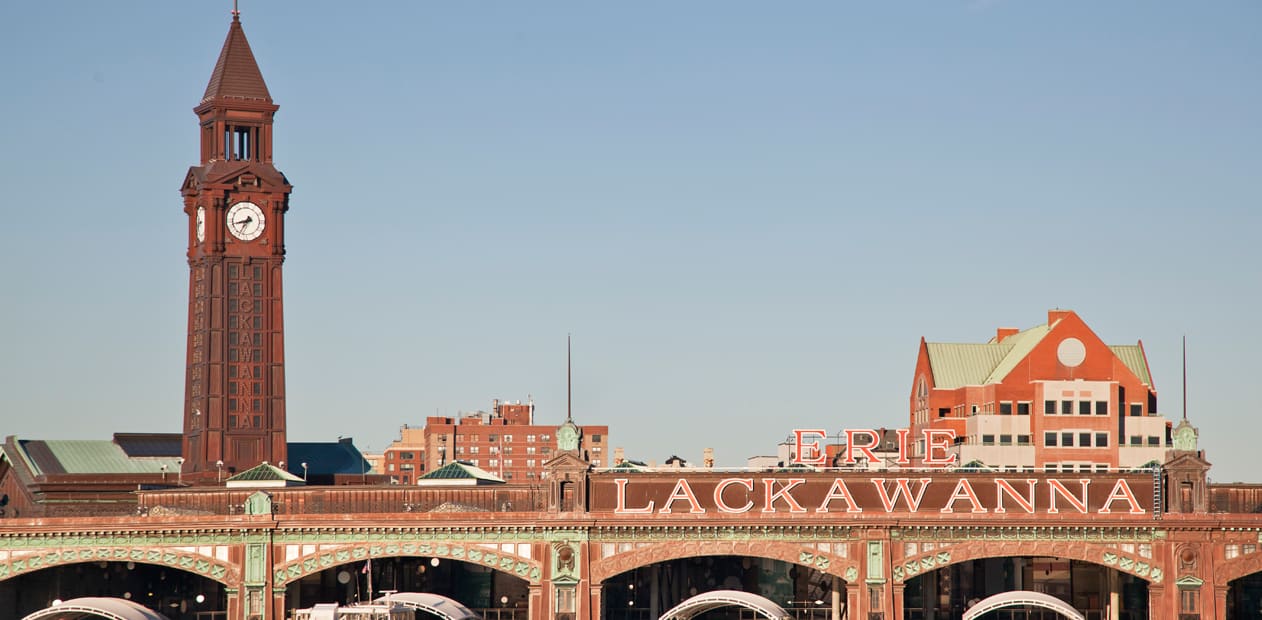 Hoboken Ferry Terminal Complex Restoration
Challenges Solved
The historic Hoboken Ferry Terminal adjoins the NJ Transit passenger rail terminal and PATH train services between New York and New Jersey. The terminal provided ferry service to New York City from 1907 until the late 1960s. In 2012 the ferry terminal was rehabilitated to resume ferry service.
MRCE worked on the 3-phase rehabilitation from 1993 to 2012. MRCE performed a geotechnical subsurface investigation and numerous underwater structural inspections. MRCE developed building repair details and designed new bulkheads and relieving platforms supporting the ferry operations.
---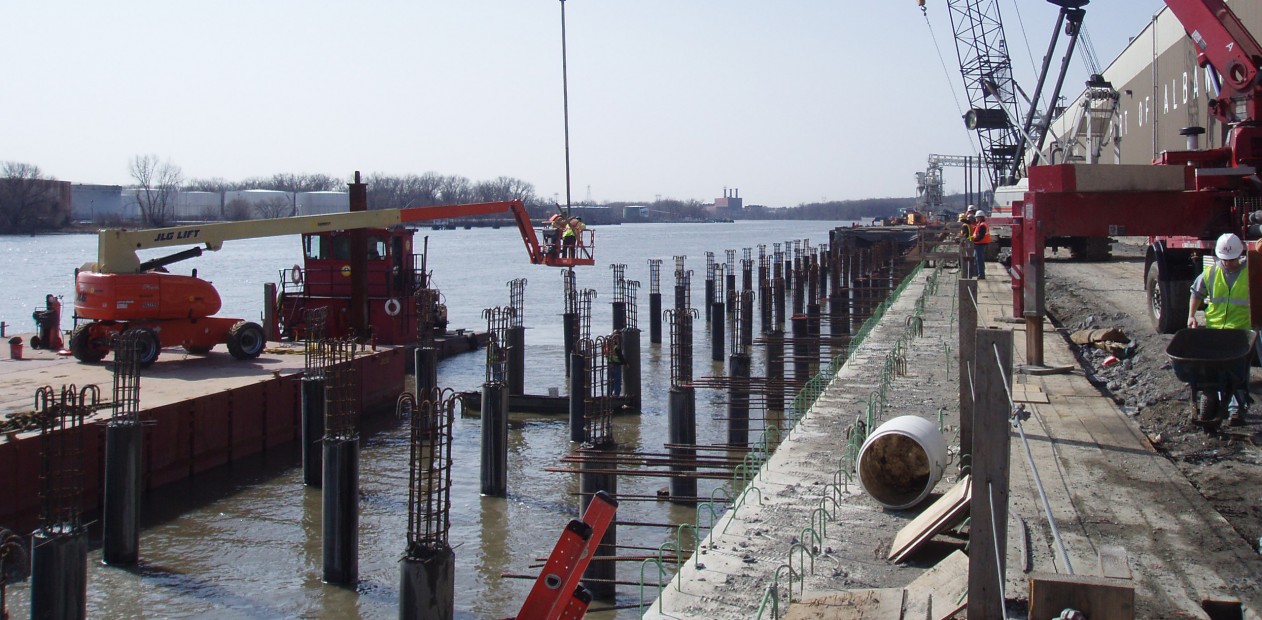 Port of Albany - New Wharf at Sheds No. 4 and 5
Challenges Solved
This complex project required construction of an 800-foot long by 46-foot wide high-capacity wharf to replace the existing structure. The new wharf was designed to carry twice the load of the previous structure, and to support additional lateral loads from upland storage. A heavy lift rail was incorporated into the new wharf structure. The old wharf structure was left in place. Its low-level timber platform was supported on closely spaced vertical and battered timber piles, which presented significant challenges for design and installation of replacement piles.