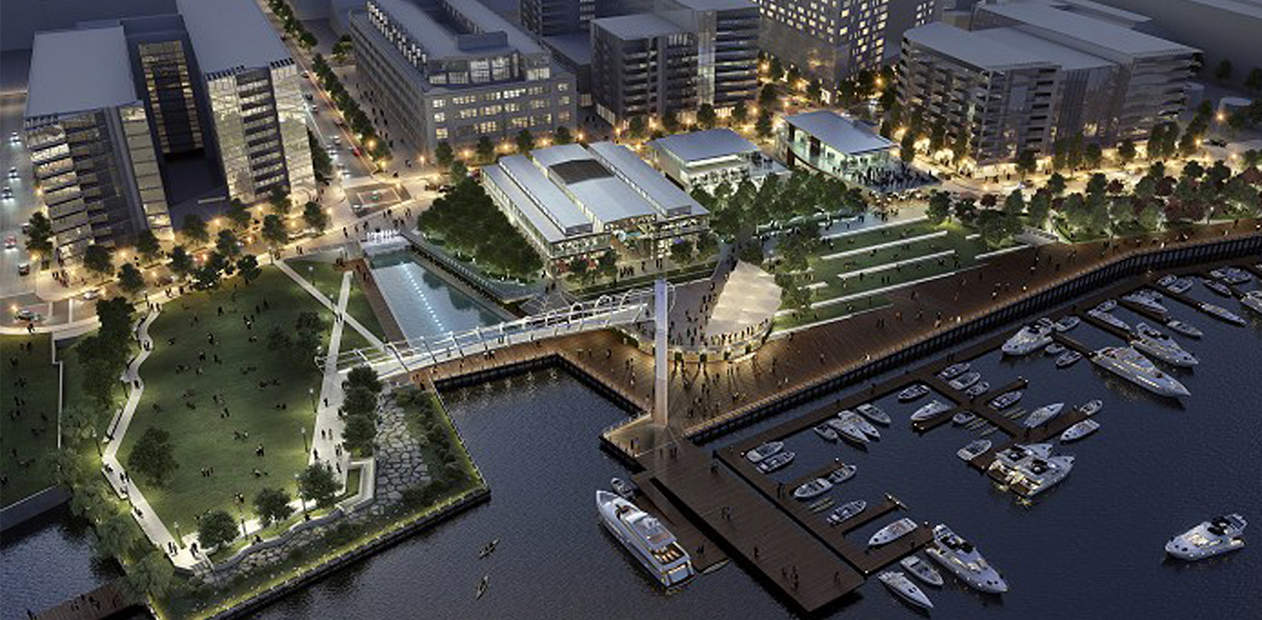 The Yards
The Yards is a 42-acre mixed use development consisting of commercial, office, and residential space located on the banks of the Anacostia River in Washington DC. The area is at the center of the Capitol Riverfront Business Improvement District and was originally an annex of the Washington Navy Yard. In 2004, the GSA awarded the property to a developer for redevelopment. MRCE has provided geotechnical engineering and foundation design on a number of development parcels within the site (F1, A1, D, G, I, L, N, and O), as well as conducting studies and analysis of construction impact on Washington Metro tunnels. The overall site has a challenging underground that is underlain by deep organic clays requiring deep foundations. MRCE selected drilled-in piles as the deep foundation system best suited to the site. In addition, the inbound tunnel of the Metro passes beneath the southwest corner of the site requiring WMATA approval of approval of foundations in this area.
Interesting Facts
• The Navy Yard neighborhood was Washington's earliest industrial neighborhood and many of the existing buildings are being renovated and reused within the new development.
• The Yards has several metro stops within it, all part of Washington Metro's original 103 mile subway system. From 1966 on, MRCE was the General Soil Consultant for WMATA for the original system, providing complete geotechnical investigations, evaluation of construction conditions, and establishing design criteria for the entire line.
• MRCE regularly works on WMATA projects, mainly providing evaluation of new construction located over and adjacent to the shallow and deep tunnels of the Metro lines.