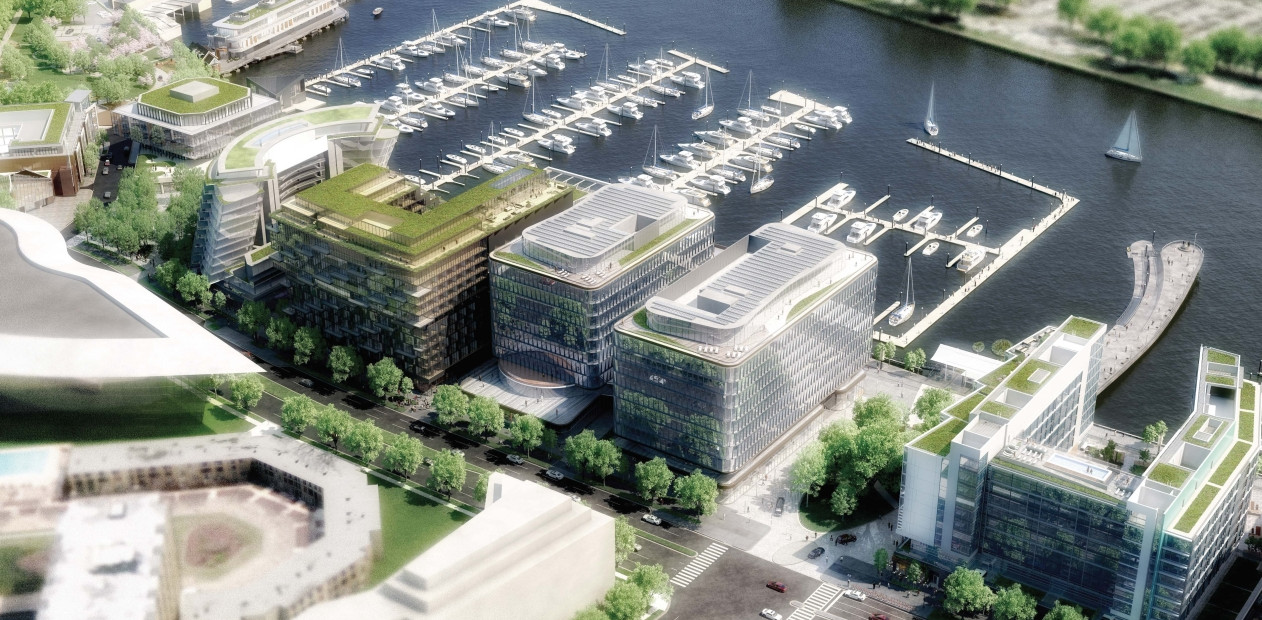 The Wharf
When completed in 2021, The Wharf will feature more than 3 million square feet of new residential, office, hotel, retail, cultural, marina, and public uses, including waterfront parks, promenades, piers, and docks. The $475 million mega mixed-use project is a pedestrian-oriented, water-oriented, and transit-oriented development all in one. Situated on 19 acres on DC's southwest waterfront, the mixed-use community is being completed in two phases. MRCE provided geotechnical engineering services for both phases. Phase I was completed in 2017 and Phase II is under construction. In Phase II, MRCE is assisting the developer with an analysis of the impact of the proposed construction on the underlying WMATA Green line tunnels and developing a design approach to minimize the impacts on the metro tunnels.
Interesting Facts
• The Wharf is on the Green Line, part of Washington Metro's original 103 mile subway system. From 1966 on, MRCE was the General Soil Consultant for WMATA for the original system, providing complete geotechnical investigations, evaluation of construction conditions, and establishing design criteria for the entire line.
• MRCE regularly works on WMATA projects, mainly providing evaluation of new construction located over and adjacent to the shallow and deep tunnels of the Metro lines.