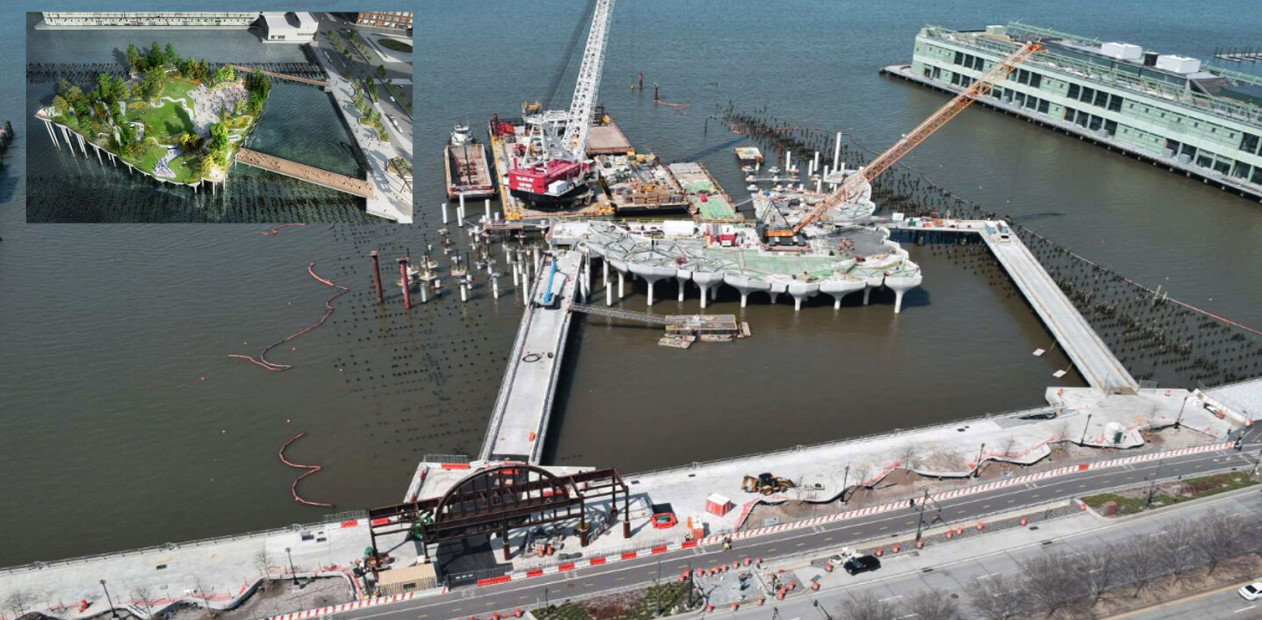 Hudson River Park Little Island (Pier 55)
This new 320 ft. square pier will be one of the largest in Hudson River Park, New York City's premier waterfront park, when it is completed in 2021. The pier features an undulating landscape containing two outdoor theaters and areas for passive recreation such as sunbathing, strolling, reading or watching sunsets, all held in concrete pots set on hundreds of pre-cast concrete pile/columns. The pile/columns are themselves part of the unique design of the new pier – slender at the bottom and connected to the pots that hold soil and hard surfaces of the park above.
MRCE used our geotechnical and specialized marine structural foundation engineering services to design the pre-cast concrete pile/columns, and to preserve the historic 1890s Hudson River bulkhead while designing the pier's new waterfront esplanade and two walkways that connect to the new pier. MRCE also underpinned and redesigned a foundation for the historic "Cunard White Star" entrance portal arch which was preserved from the original pier.
Interesting Facts
One of the two outdoor theaters on the new pier will seat 5000.
The entrance portal arch stood on the now demolished Pier 54, where the Carpathia docked on April 18, 1912 to discharge the Titanic's survivors.