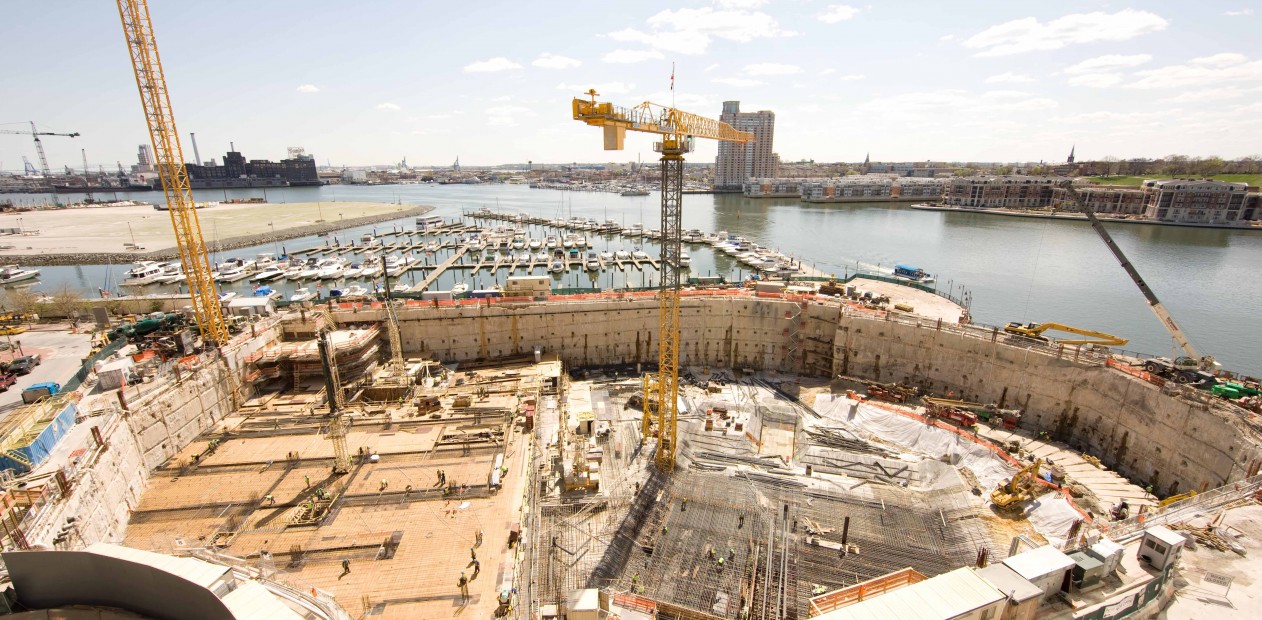 Four Seasons Hotel & Legg Mason Headquarters
A new hotel and high rise complex were constructed on Baltimore's Inner Harbor. The waterfront site presented several major engineering challenges to construction of the five level basement.
MRCE designed a 30-inch wide slurry wall closing with weathered rock for temporary excavation support, permanent basement wall and hydraulic cutoff. At some locations, the slurry wall was extended to unweathered gneiss bedrock for load bearing to support the building tower.
Interesting Facts
MRCE has many Inner Harbor projects seen in the photo's background:
On the left, the capped Allied Signal Baltimore Works site is seen. It is now home to the Harbor Point Development that includes several MRCE projects: Exelon headquarters, Wills Wharf, and the Thames Street Wharf building that is now the Morgan Stanley Smith Barney headquarters.
On the right is the Harborview Development where MRCE worked on its two high-rise residential buildings, a yacht club, and a 600 slip marina, all constructed within the graving dock of Baltimore's former shipyard.