Bridges
Bridge foundations are often challenged by subsurface conditions which have been erratically altered by channel erosion, or contain thick deposits of compressible soil. Bridge foundations carry high dead loads and live loads, require superior stiffness to resist lateral loads from wind, seismic, and ice, and must perform under extreme scour conditions. Marine fender systems which protect bridge piers against impact are often tested by unexpected forces.
MRCE geotechnical engineers bring expertise and structural design experience to bridge projects, creating practical foundation designs to support a wide range of highway and rail bridges. Tailored subsurface investigations, thorough seismic analysis, and skilled experience enable MRCE to provide practical foundation designs for channel piers, fender systems, trestles, abutments, and earth fill approach embankments. MRCE experience has been applied to many noted bridges including the Golden Gate Bridge, Oakland Bay Bridge, Tacoma Narrows Bridge, Huey P. Long Bridge, Benjamin Franklin Bridge, Delaware Memorial Bridge, Woodrow Wilson Bridge, Washington DC's three 11th Street Bridges, and the New New York Bridge.
---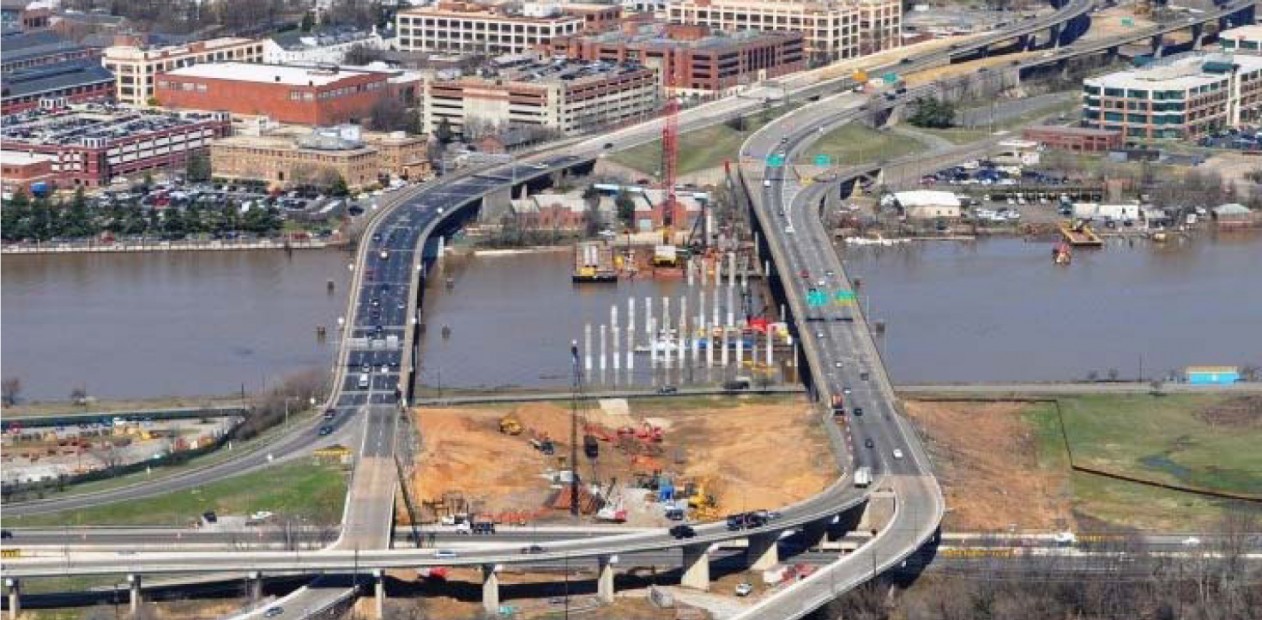 11th Street Bridges
Challenges Solved
The 11th Street Bridges in southeastern Washington, DC form a vital link across the Anacostia River. The three new bridges replaced two structurally obsolete bridges. At the time, it was the largest highway construction project in the city's history.
Serving as the "Design-Build" team's geotechnical engineer, MRCE designed 66 inch diameter concrete cylinder piles for river piers with large vertical and lateral loads, and economic H-piles at land piers.
MRCE designed ground improvement to stabilize soft compressible river deposits to support the earth fill bridge approaches. Ground improvement methods included surcharge loading with vertical drains, and rigid inclusion piles. Lightweight foam concrete was used to reduce loads.
---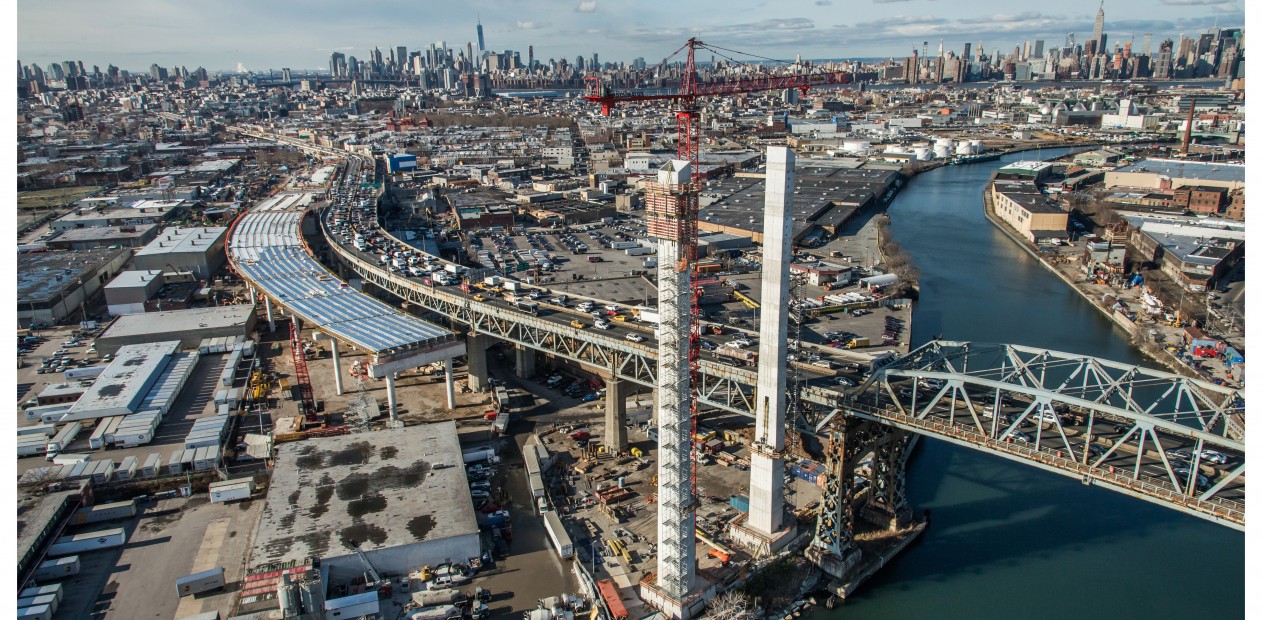 Kosciuszko Bridge Replacement
Challenges Solved
The Kosciuszko replacement bridge is a cable-stayed bridge, constructed in two phases. Phase I involves construction of a new 1.1 mile-long eastbound bridge (Queens-bound Bridge), and Phase II involves a similar westbound structure (the Brooklyn-bound Bridge).
Working for the Skanska-Kiewit-EECO Joint Venture, MRCE performed geotechnical peer review of the Brooklyn and Queens Connector embankment sections and instrumented a lateral load test of drilled shafts supporting the pylons. The replacement Bridge project is the largest single contract ever awarded by the New York State Department of Transportation.