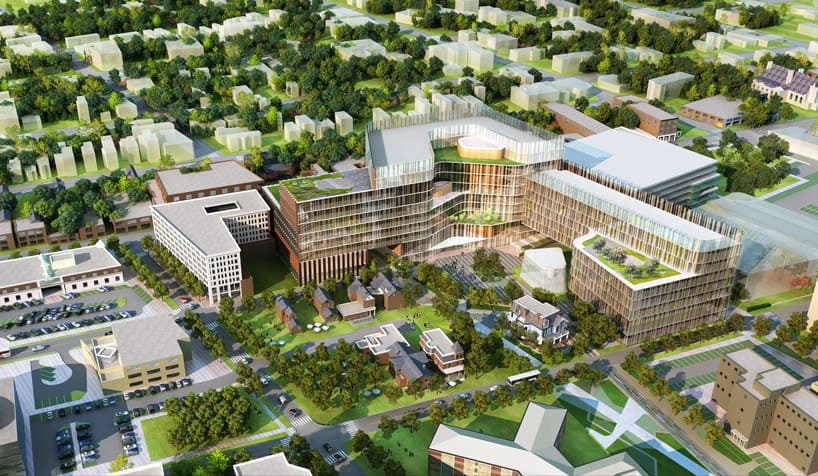 SUNY Buffalo School of Medicine and Biomedical Sciences & Master Plan
Challenges Solved
Construction of the University at Buffalo's new state-of-the art School of Medicine and Biomedical Sciences (UB-SMBS) required excavation in variable ground to a depth of more than 40 feet adjacent to Buffalo's Metro subway and Allen Street Station. The new medical facility required large floor spans and heavy column loads in order to build over the Metro Station entrance building.
To navigate these challenges, MRCE:
Designed temporary and permanent excavation support structures including a secant pile wall to avoid underpinning, and limit movement of the Metro Station.
Designed a combination of economic shallow foundations bearing on natural soil and deep micropile foundations socketed in rock to accommodate the heavy column loads.
Collaborated with the design team and contractor to develop practical solutions to mitigate construction difficulties introduced by a stratified soil profile with interlayered sensitive fine grained sand, silt and clay below the water table.
Supported excavation and subgrade work, and inspection approvals through a frigid Buffalo winter.
Utilized MRCE instrumentation and monitoring data to guide construction and remedial measures where soil behavior was uncertain, or unanticipated conditions were encountered.