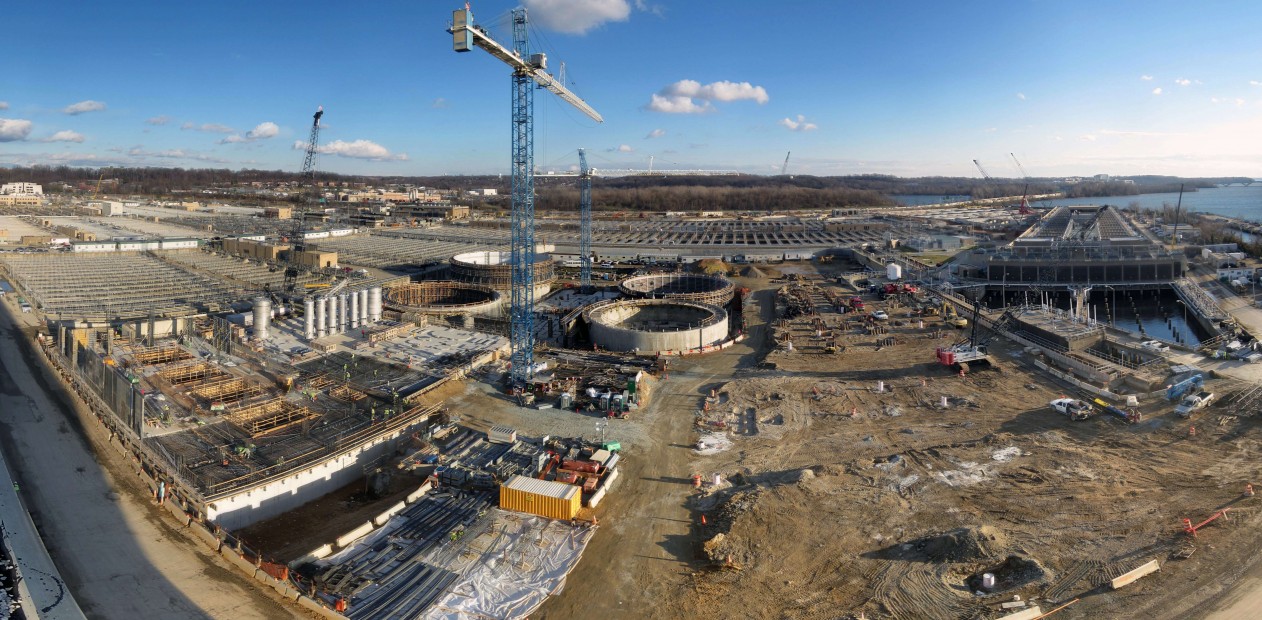 Blue Plains AWTP Enhanced Nitrogen Removal Facility
Challenges Solved
The DC Water Enhanced Nitrogen Removal Facility (ENRF) at the Blue Plains treatment plant required construction of a deep pump station, 37 million gallon capacity denitrification reactors, post-aeration tanks, and distribution channels. The site, on the shoreline of the Potomac River in Washington, DC, is underlain by compressible river silt, highly permeable terrace sand and gravel deposits, and high plasticity Cretaceous clay. Posing challenges to design and construction, the ENRF site was part of an excavation that remained from a 1970's Plant expansion which had significantly altered the natural soil stratification. An existing underdrain pumping system depressed groundwater levels below sea level for more than 30 years.
MRCE developed innovative and economic approaches to define and accommodate unique site features, including:
Performed geotechnical investigations using borings, in-situ testing, and pumping tests.
Prepared a geotechnical baseline report (GBR) to establish contract expectations and apportion risk in underground construction.
Worked with the contractor to design and test augered partial displacement piles.
Designed flood protection measures for the 500 year flood event, including a sheet pile barrier at the Potomac River and raising grades above the flood elevation.
Developed specifications and work plan for cement stabilization of poor quality soils for use as controlled fill.
Designed surcharge and wick drain program to improve compressible clays.
Assisted in design of new underdrain system and pump station.