Transportation
Rail and highway transportation systems and tunnels are linear projects which can traverse many geologic conditions and local features such as rivers, marginal land, and bedrock faults. Transportation hubs such as airports, rail and ferry terminals often combine urban infrastructure into congested spaces.
MRCE supports transportation projects by providing engineers familiar with design fundamentals and structural systems gained from practicing under the leadership of seasoned professionals, and with responsible exposure to MRCE transportation projects. MRCE has accomplished designers with the ability to define subsurface conditions and convey their importance to a project, and to produce efficient structural solutions which reduce uncertainty in underground construction and waterfront transportation sites.
---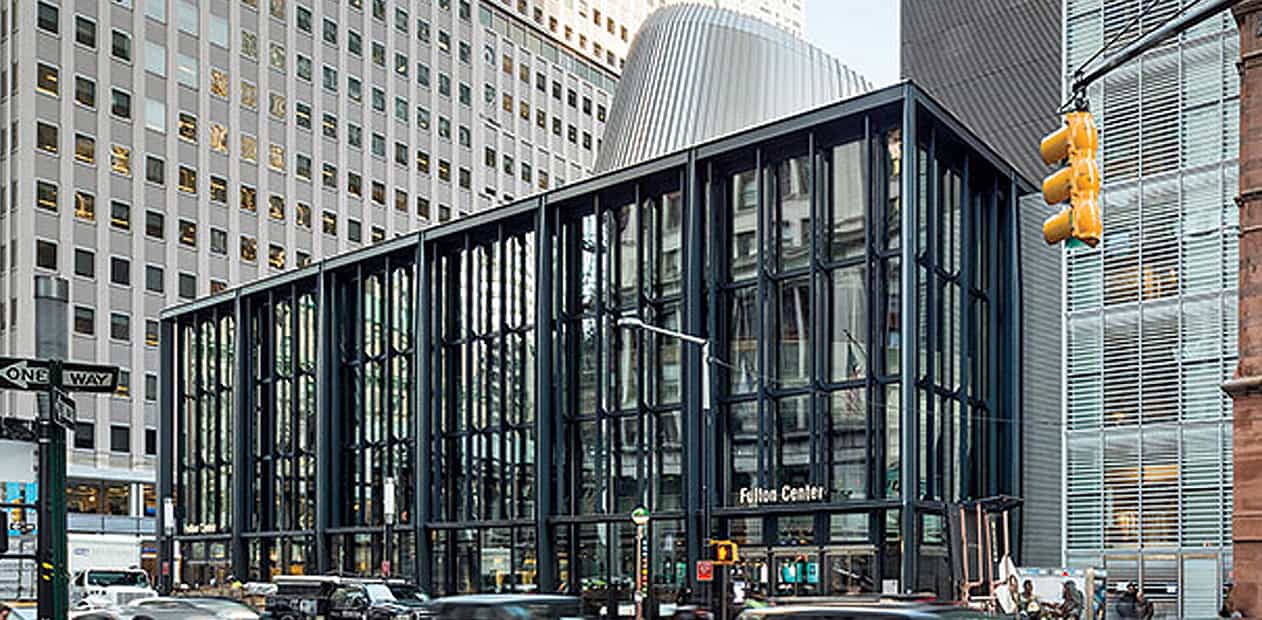 Fulton Street Transit Center
Challenges Solved
The Fulton Center, located at the intersection of Fulton Street and Broadway in Lower Manhattan, is a state-of-the-art transit hub that connects six individual subway stations serving 11 subway lines, and links the existing Fulton Street station to the World Trade Center.
MRCE developed the concept for excavation support and designed anchored secant pile walls for construction of the underground pedestrian tunnel and concourse, and steel pile underpinning to support the existing subway structures. MRCE designed the underpinning systems which allowed construction of a new pedestrian concourse below the existing subway and the historic 19th century Corbin Building. The Fulton Street Transit Center was named "Top Project of the Year for 2015" by ENR magazine.
---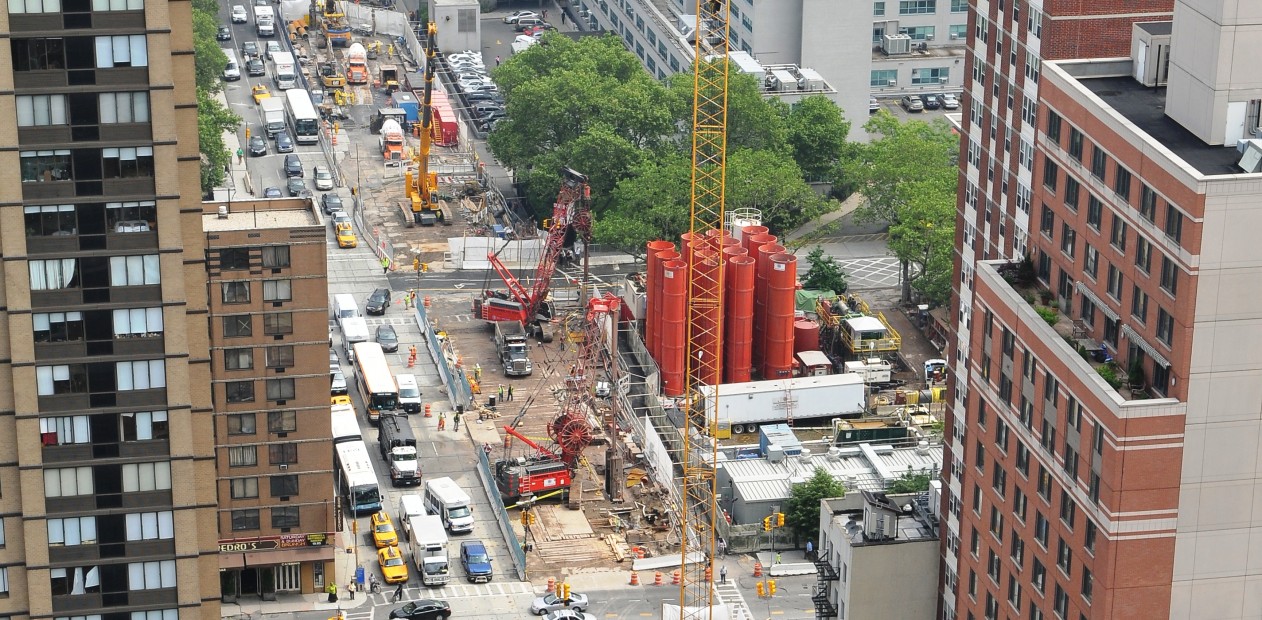 Second Avenue Subway
Challenges Solved
The Second Avenue Subway is New York City's first major expansion of the subway system in over 50 years. When fully completed, the line will stretch 8.5 miles along the length of Manhattan's East Side, from 125th Street in Harlem to Hanover Square in lower Manhattan. It is planned to be constructed in four phases, with the first phase below Second Avenue from 63rd to 96th streets expected to begin service in December of 2016.
MRCE performed geotechnical investigations of subsurface conditions, determined building foundation underpinning requirements, and designed deep support systems for excavations. MRCE designed multi-level bracing systems and temporary street decking and utility suspension for the 96th street "cut and cover" station, which stretches from 92nd Street to 99th Street, and above the rock cavern station at 86th Street.
---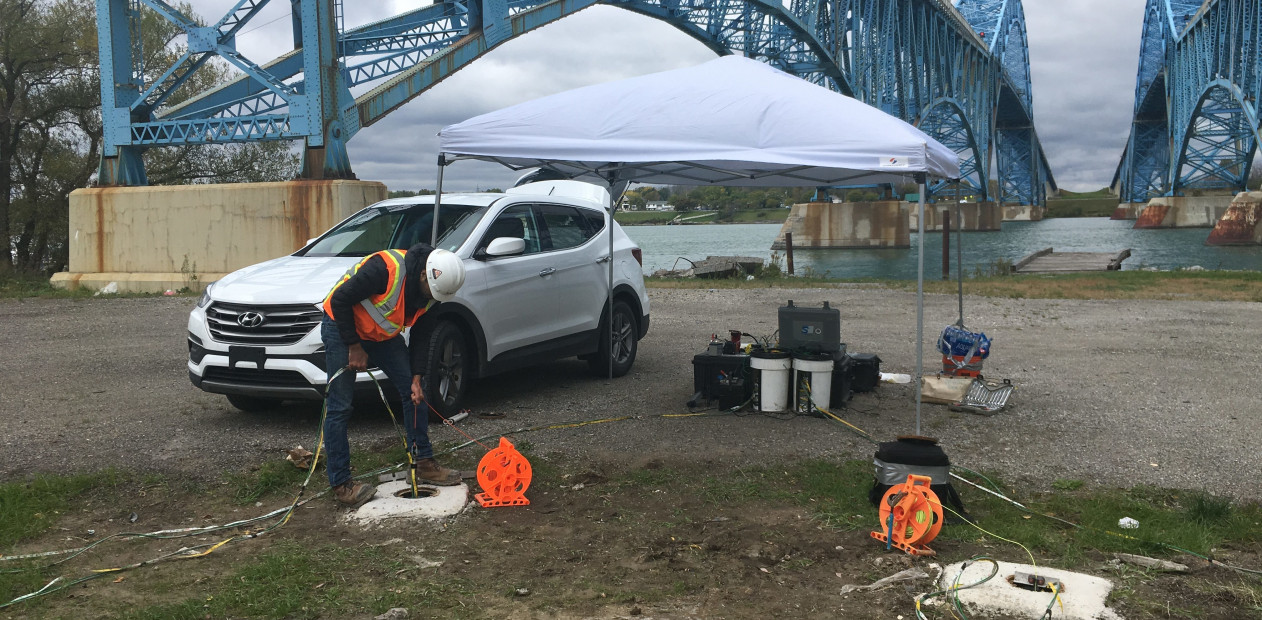 Grand Island Bridges Seismic Evaluation
Challenges Solved
The Grand Island Bridges are two pairs of twin two-lane truss arch bridges in New York, United States. The South Grand Island Bridge twins cross the Niagara River between Tonawanda and Grand Island, and the North Grand Island Bridge twins cross the Niagara River between Grand Island and Niagara Falls. MRCE performed a site‐specific seismic study to evaluate the seismic hazard at all four Grand Island Bridges. The seismic hazard evaluation incorporated updates in current knowledge of the seismicity and seismic sources of the area, recently developed ground motion attenuation equations and ground motion models, and effects of the locally varying site conditions. The site-specific seismic study included a Probabilistic Seismic Hazard Analysis (PSHA), acceleration time history generation, seismic Crosshole testing, site response analysis, and liquefaction potential analysis.