Residential and Mixed Use
Residential and Mixed Residential/Office/Commercial projects introduce many construction needs unique to the development objectives, and are often located in urban areas. MRCE combines core disciplines of geotechnical engineering and structural foundation design to support high-rise and mid-rise residential and mixed use projects. The MRCE portfolio includes design and inspection of large excavations for underground commercial space connecting to mass transit, and foundations on brownfields interfacing with environmental caps and groundwater management systems.
MRCE has collaborated and partnered with architects, structural engineers, and owners to produce foundation designs for a wide range of site conditions: high capacity foundations on marginal waterfront land, urban parcels requiring excavations deep below neighbor structures, and abandoned industrial sites.
---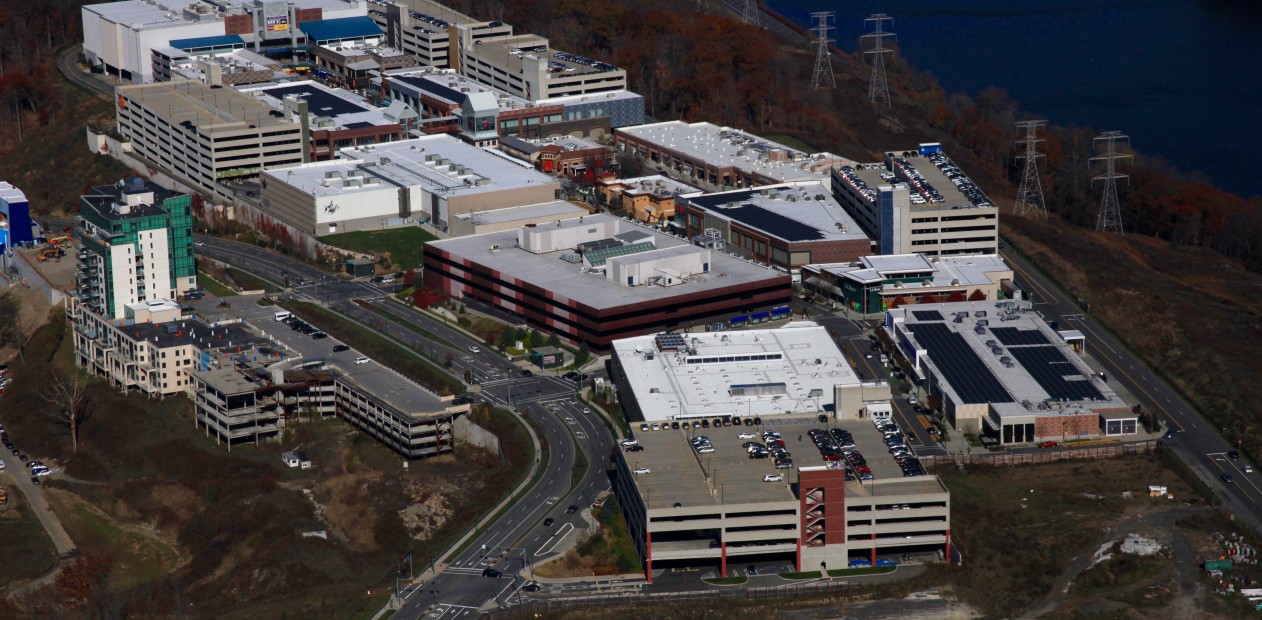 Westchester's Ridge Hill
Challenges Solved
Ridge Hill is an 80-acre mixed-use development, the largest in the New York metropolitan area. It is modeled after a pedestrian-friendly town center. Ridge Hill is located in Yonkers, New York between the New York State Thruway and the Sprain Brook Parkway.
MRCE was deeply involved in many aspects of this major development. MRCE performed geotechnical subsurface investigations, provided foundation recommendations, monitored ground vibrations during rock blasting, and designed the temporary excavation support and retaining walls required for building construction. MRCE provided foundation construction engineering and inspection services for all development foundations.
---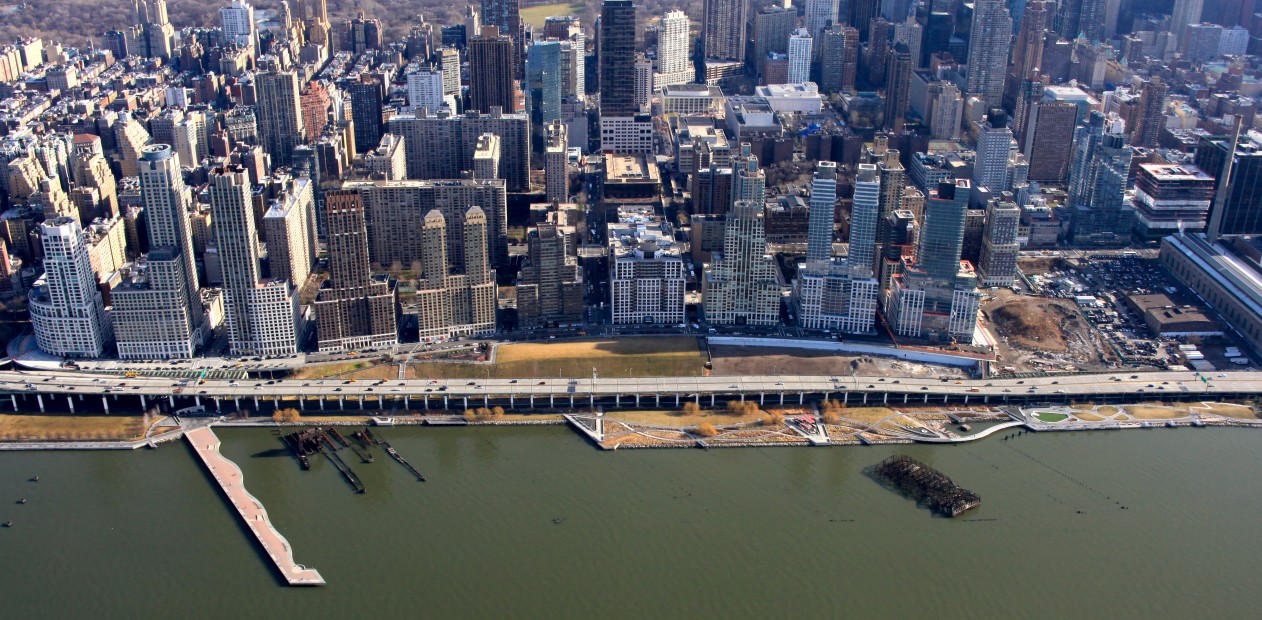 Riverside South
Challenges Solved
Riverside South is a $3 billion project on a 56-acre site along Manhattan's Hudson River waterfront between 59th Street and 72nd Street. This multiple-use complex was planned to include 16 apartment buildings with a 5,700 residential units, retail space, and a 25-acre waterfront park.
MRCE performed a geotechnical subsurface investigation and designed the foundations for 14 buildings. Foundation design was particularly complex as the site is underlain with deep deposits of compressible clay which required improvement by pre-loading before street and park structures could be built. Project structures and new fill for Park development are constructed over the Amtrak and Metro-North railroads, adjacent to the elevated Miller Highway. Several years earlier MRCE designed concrete encasement of the elevated Miller Highway frame structure to extend its life and enable park construction below the highway.